Our Mission
At Hoosier Village, our mission is to enhance the quality of life for older adults within a secure environment that supports their needs, values, interests, and independence while encouraging personal and spiritual development.
We're proud to be nationally accredited
Dedicated to the fulfillment of our mission, we've earned national accreditation, assuring that Hoosier Village is financially sound, offers a broad range of services including health care, and provides a superior quality of lifestyle for our residents. Most of our employees are long-term, and they take pride in our mission and quality of care.
The Continuing Care Accreditation Commission (CCAC) was founded in 1985 and later merged with the Commission on Accreditation of Rehabilitation Facilities (CARF). Now known as CARF-CCAC, the accreditation commission is the only accrediting body for continuing care retirement communities. In accordance with CARF-CCAC standards, Hoosier Village conforms to proven business and financial practices, employee training, information management, and continuous quality improvement planning.
CARF-CCAC accreditation not only provides assurance of quality and integrity, but it also offers the public a standard for comparison in evaluating retirement communities. By working to continuously improve our services, we can improve the quality of life for you and your loved ones. The focus of Hoosier Village is set firmly on your safety and happiness and on meeting your needs and expectations.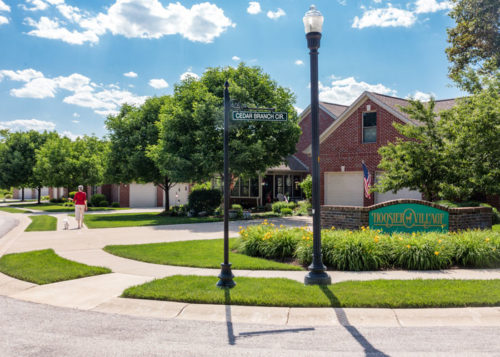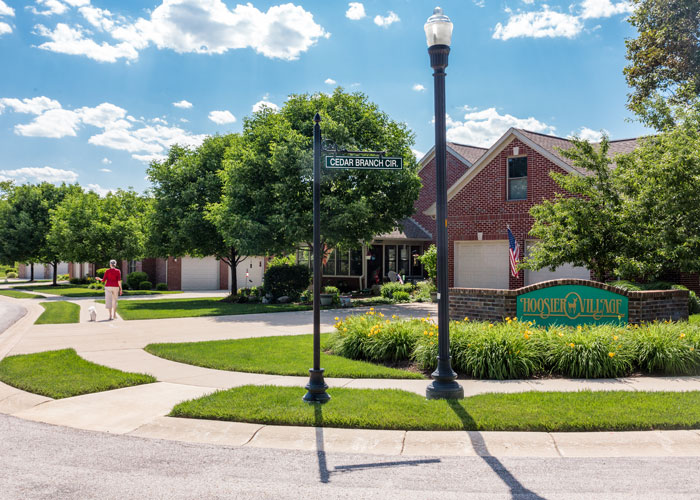 History
In 1952, a new era began with the opening of Hoosier Village, a neighborhood where individuals were introduced to a new approach in retirement living.
With origins in the American Baptist community, our ethical principles and sense of integrity form the foundation of our organization. We exist to serve and welcome residents of all faiths, denominations, and backgrounds to our communities, regardless of race, color, religion, sex, handicap, or national origin.
About BHI
Located in Zionsville, Indiana, BHI has deep roots in the Midwest. In addition to Hoosier Village, BHI operates leading communities in Fort Wayne, Columbus, and Frankfort.
Since 1905, our first priority is to do what is best for the people we serve. As a faith-based, non-profit organization, we believe in responsible stewardship of resources, from making sure all of our communities are consistently maintained and updated, to employing the sound financial practices that have made BHI one of the most well-respected, senior living organizations in Indiana.
BHI's financial goals are not driven by the need to return profits to investors. Instead, we seek to make continuous improvements to the programs, living environments, and services we provide to our residents.  When you choose to make your home at a BHI community, you have the assurance of knowing that the same community and amenities you have chosen today will still be here for you tomorrow — and that care will be provided by people who are committed to your well-being.
Welcome to Zionsville
During more than 50 years of providing senior services in Indiana, BHI has developed strong relationships within the local communities we operate, including the beautiful city of Zionsville. Zionsville is just moments away from downtown Indianapolis, offering Hoosier Village residents the best of both worlds—a relaxed country living with the convenience and amenities of the city nearby. A visit to Zionsville includes shopping at one of a kind boutiques and stores, visiting a variety of art galleries of nationally known artists and dining choices to fit every taste and every budget at one of the delicious locally-owned restaurants.