Welcome to
Hoosier Village
Where you'll experience a fulfilling lifestyle.
Hoosier Village is a stunning 300-acre neighborhood near the quaint town of Zionsville, just moments away from the heart of Indianapolis. In addition to an exhilarating, maintenance-free lifestyle, we provide greater personal security and peace of mind with a fully accredited continuum of health care available. Hoosier Village, quite simply, offers a beautiful lifestyle in a beautiful place.
Hoosier Village is a non-profit life plan community founded in 1952. A life plan community offers quality senior housing, freedom from the responsibilities of home maintenance, and the security of an on-site continuum of care.
Life plan communities provide individuals age 62 and over with:
•  The privacy of an apartment or duplex home and the companionship of community life;
•  A wide range of helpful services such as housekeeping, transportation, and home maintenance;
•  A variety of amenities such as a fitness center, library, inter-denominational chapel, and dining venues;
•  A full calendar of engaging activities, including social, recreational, spiritual and educational opportunities; and
•  A continuum of on-site health care that includes assisted living, memory care, skilled nursing, and rehabilitation services.
Spacious One-Bedroom Apartments are Available in Hawthorn and Cedarwood!
Are you looking to make a new start for the new year? One of our incomparable one-bedroom assisted living apartments could be the perfect place.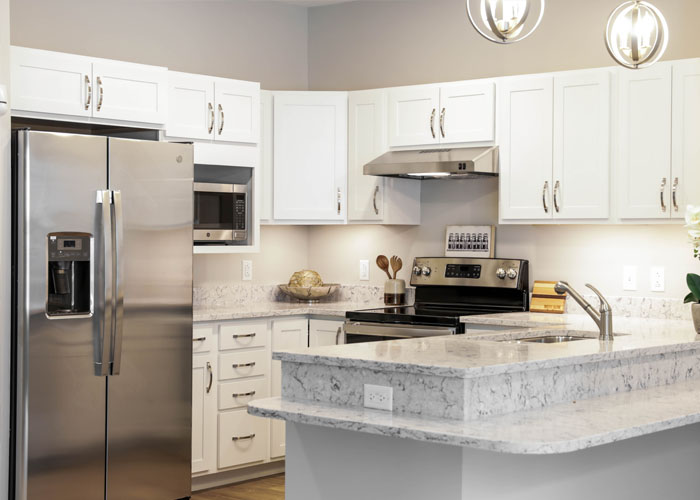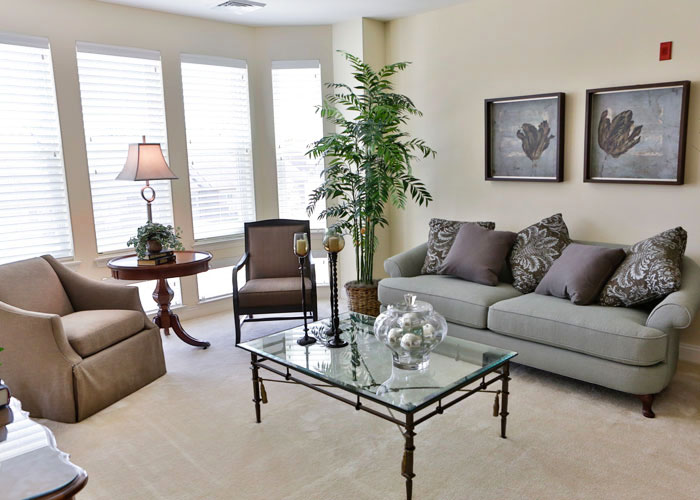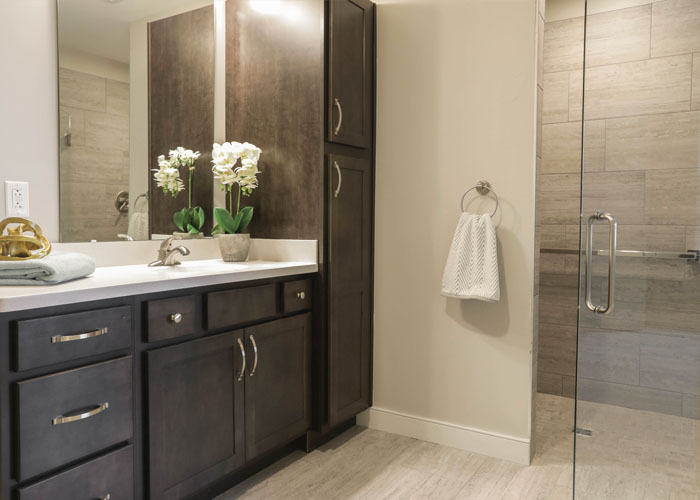 Imagine Life at Hoosier Village.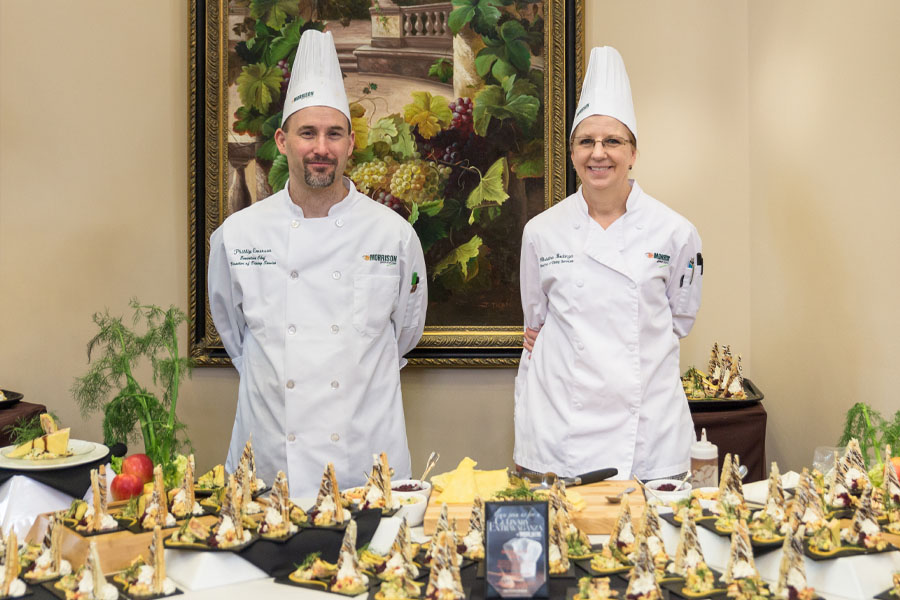 Professional Culinary Staff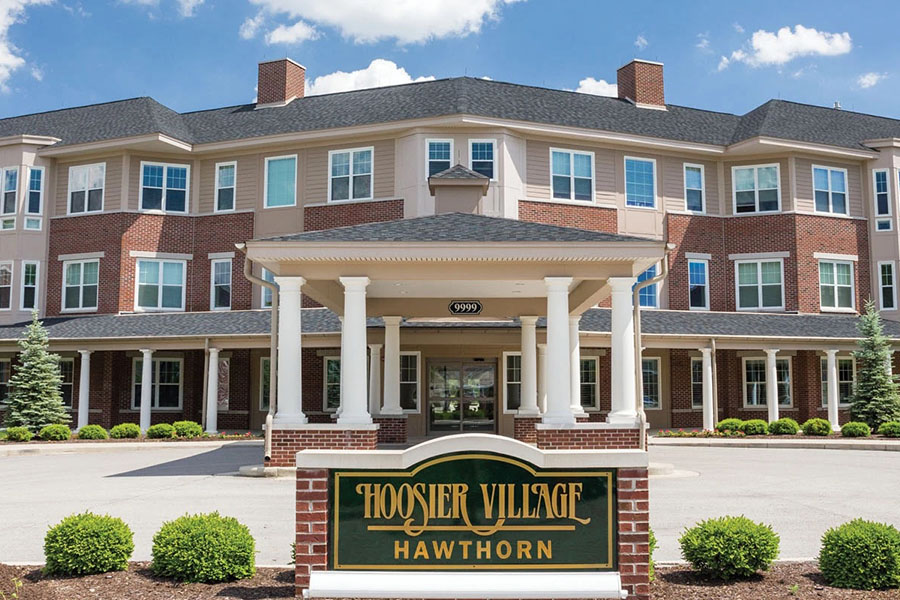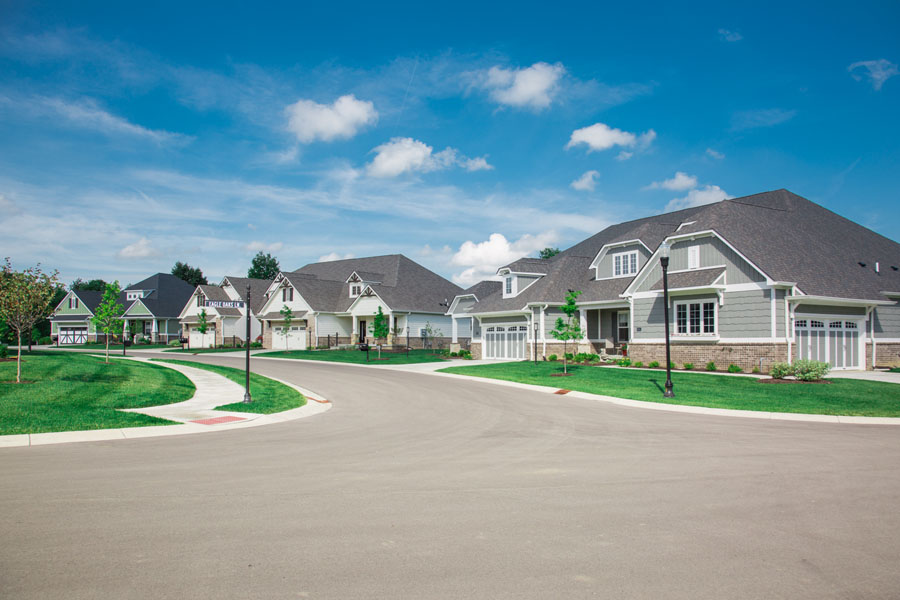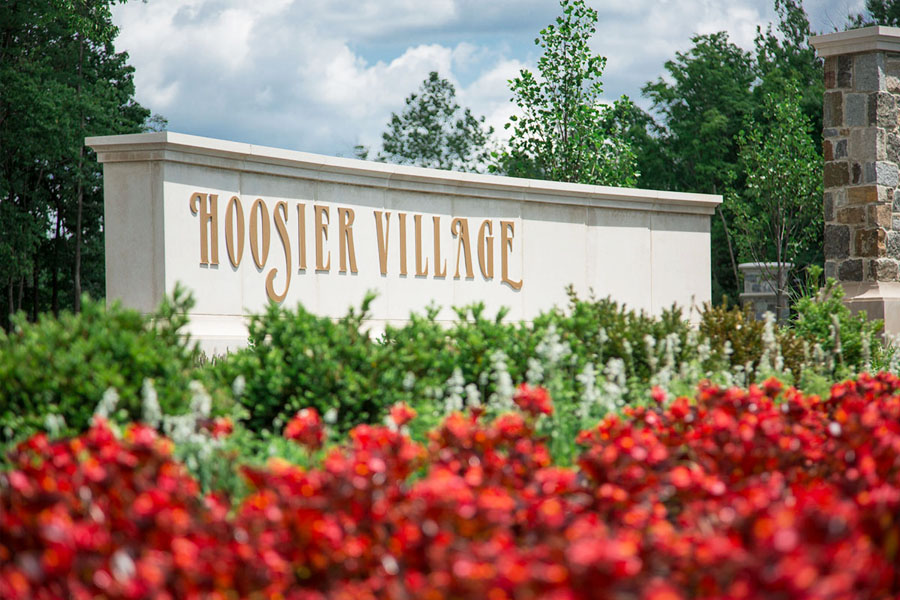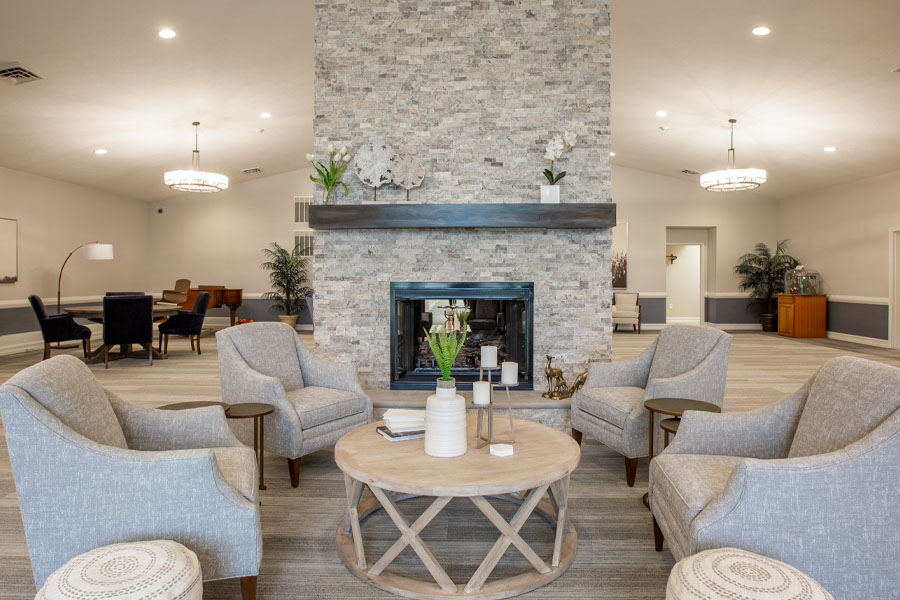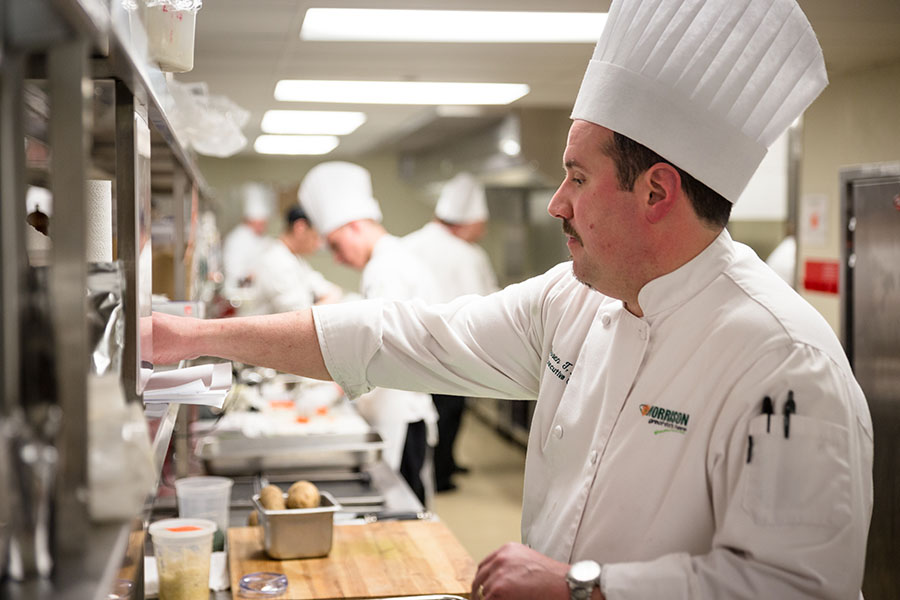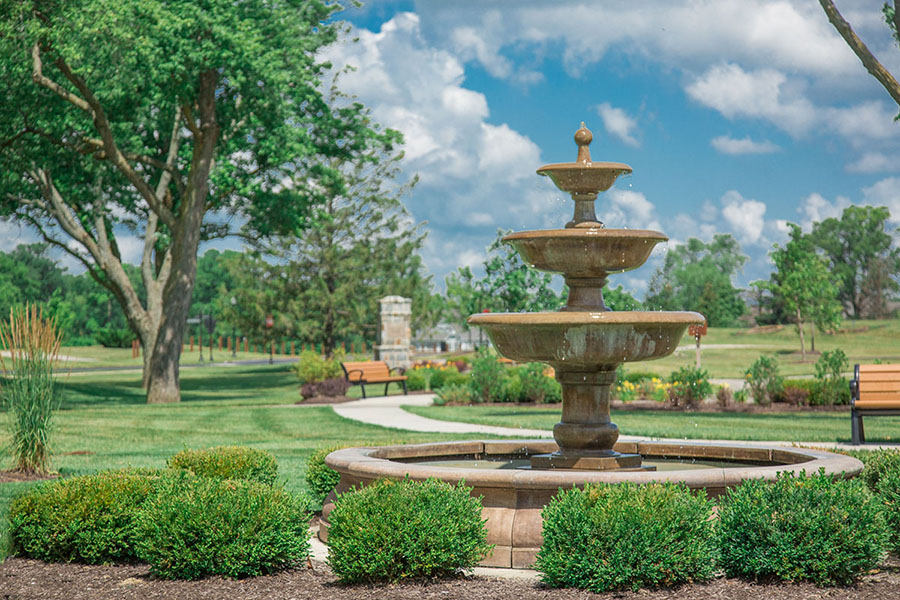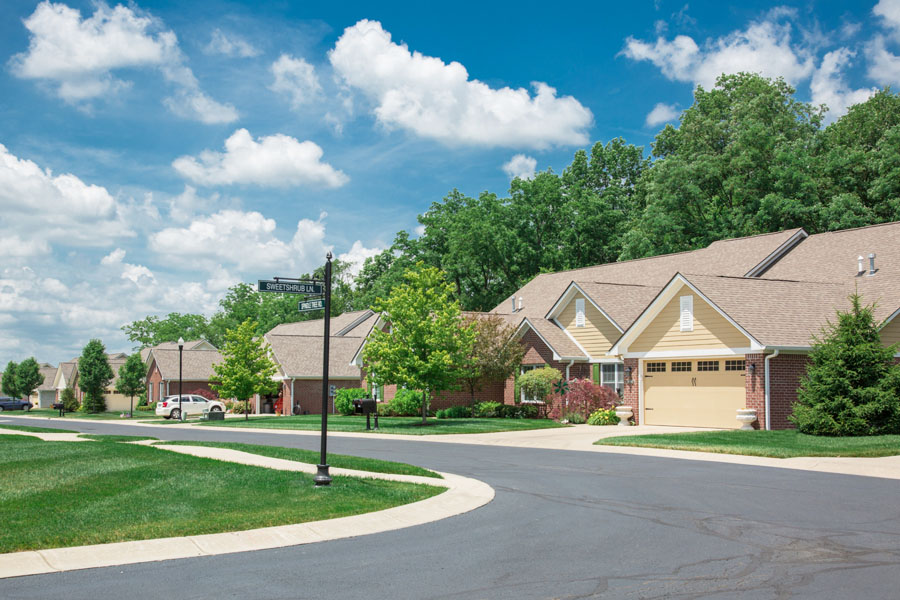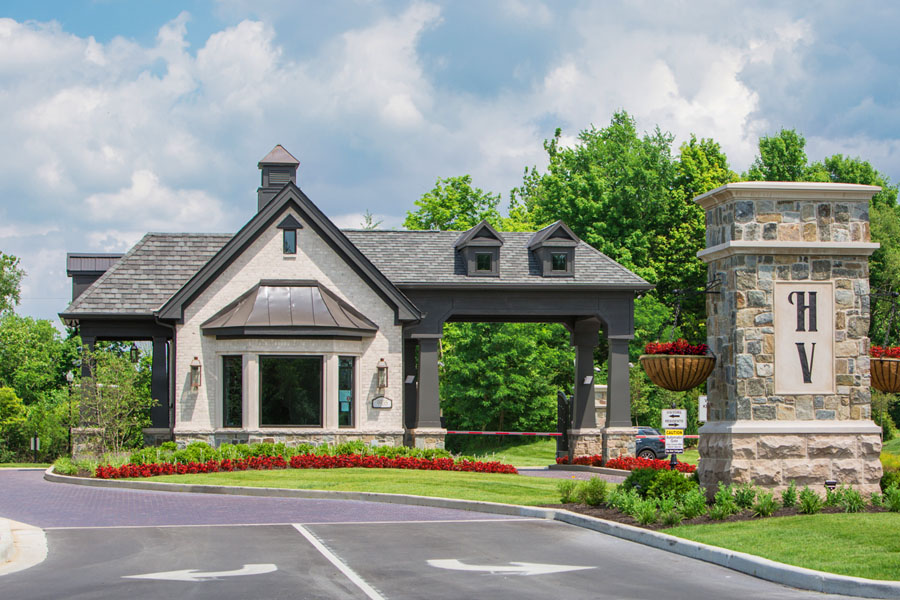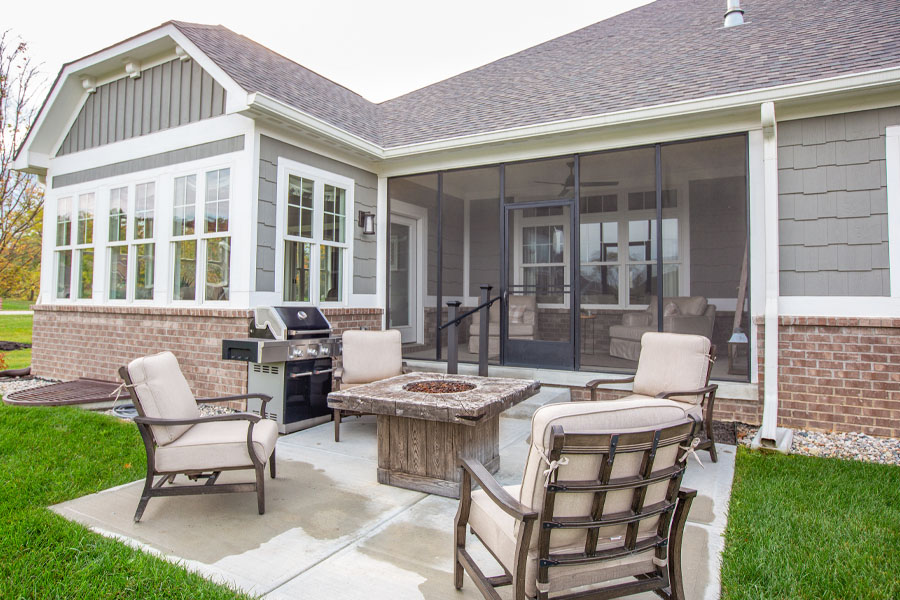 Screened Porch of an Oaks Duplex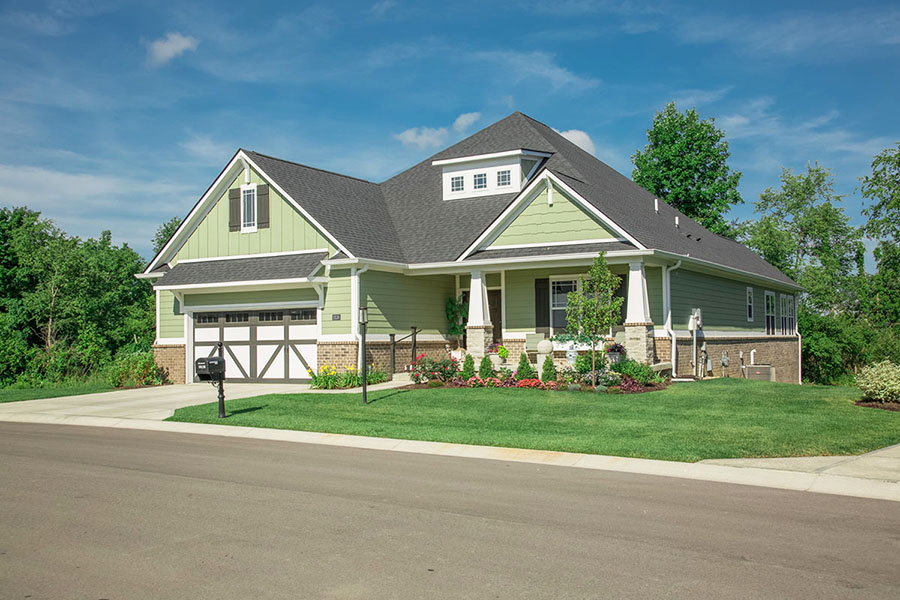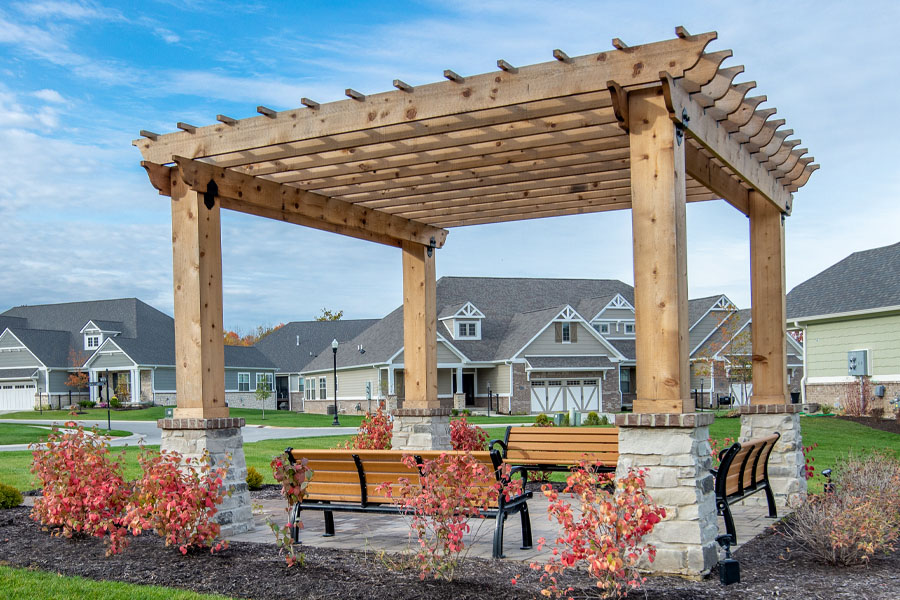 Pergola at Hoosier Village
Hoosier Village Offers a Full Spectrum of Care.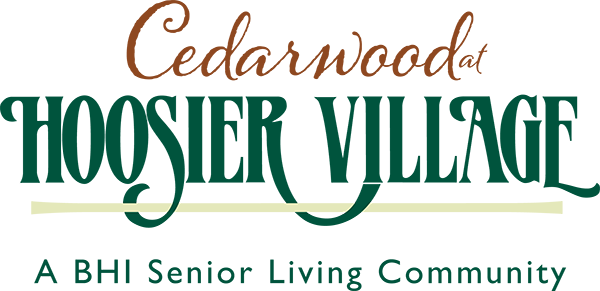 For more information or to schedule a tour, contact us.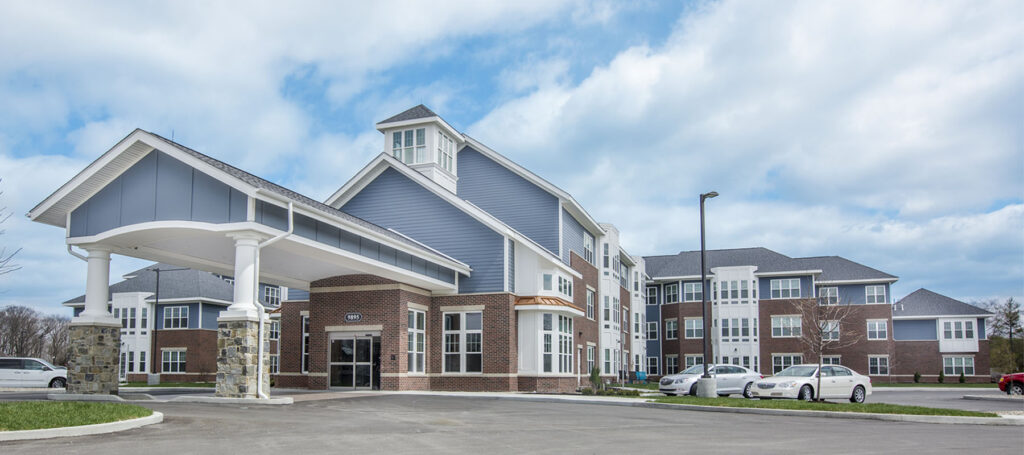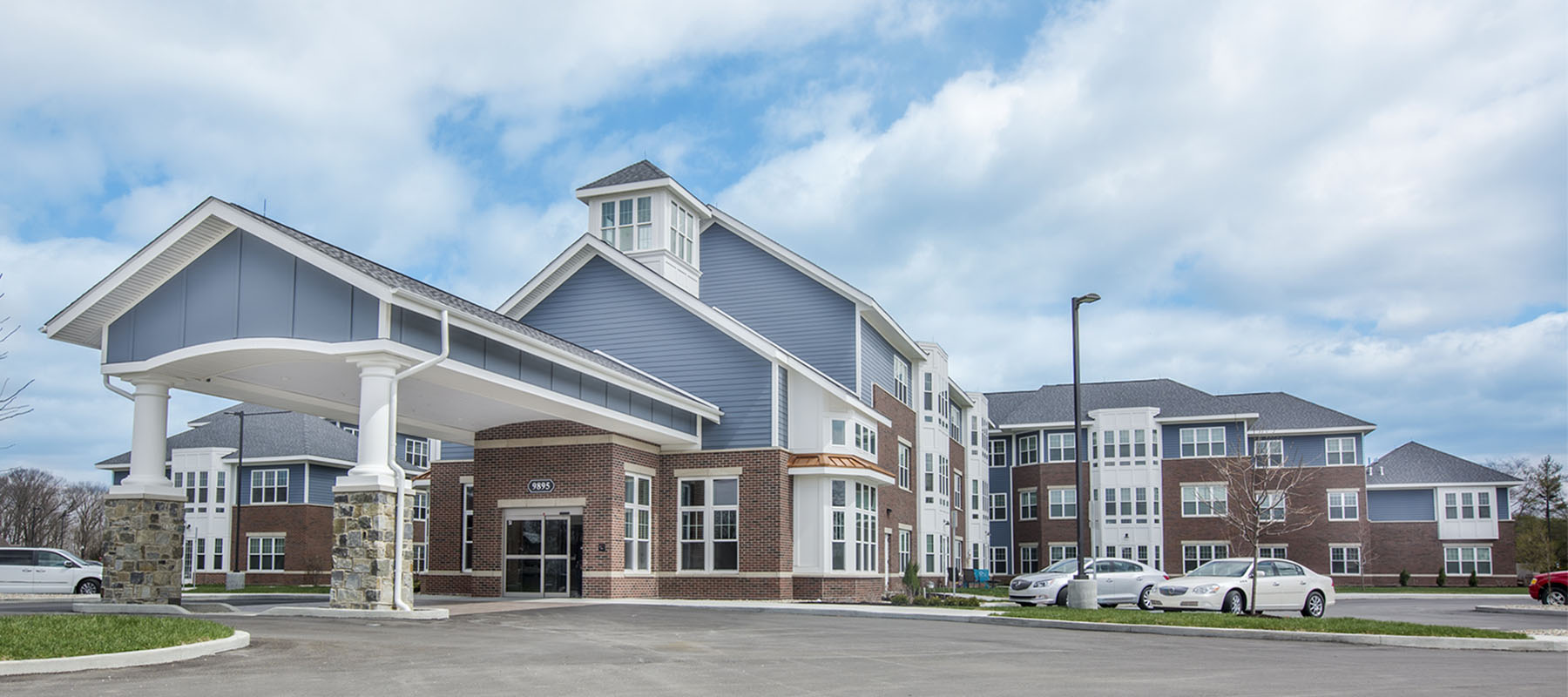 Cedarwood is a new 80 residence luxury Licensed Residential Care building offering spacious one and two-bedroom apartments with full kitchens, washers/dryers, ample closet and storage space, and large, bright living areas.   Comprehensive assisted living services may be added when needed without moving to another residence.
Enjoying life at Hoosier Village
Living the life you always imagined—that's what retirement is all about, isn't it? We think so. It seems the people who choose to live at Hoosier Village tend to agree. They're an active yet easygoing group that can often be found walking, biking, and golf carting around our campus, enjoying the rich, warm culture of our community. Naturally, they also love living amid 300 acres of beautifully landscaped grounds that echo a park-like setting with towering pines, native hardwoods, lush greenery, and rustic elegance.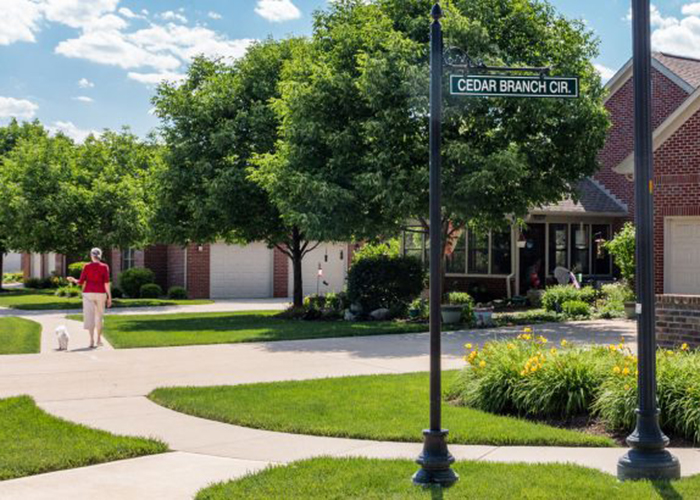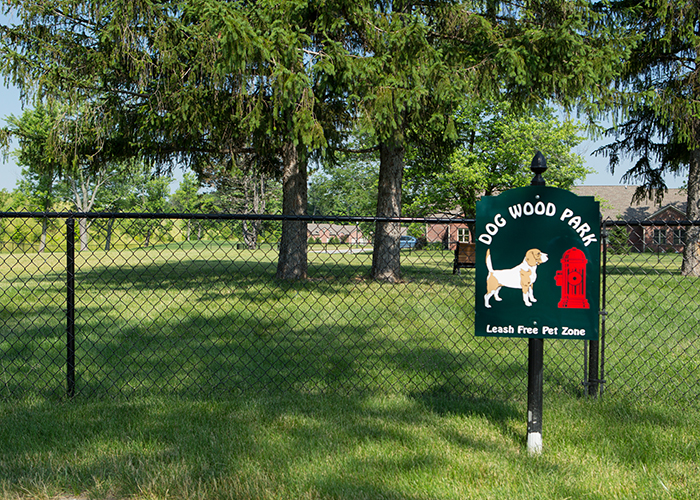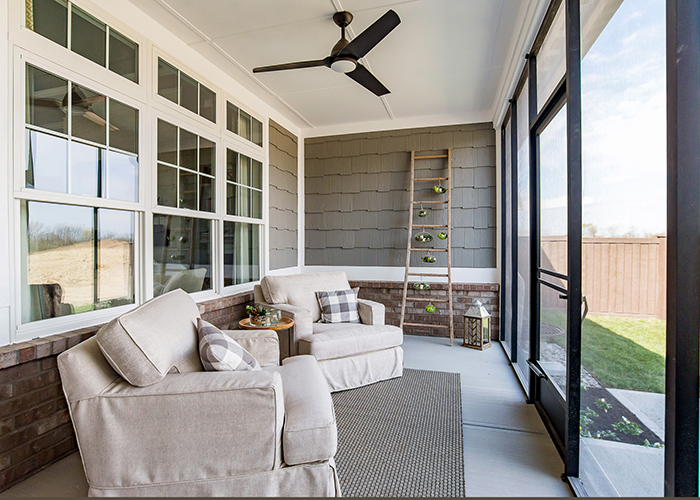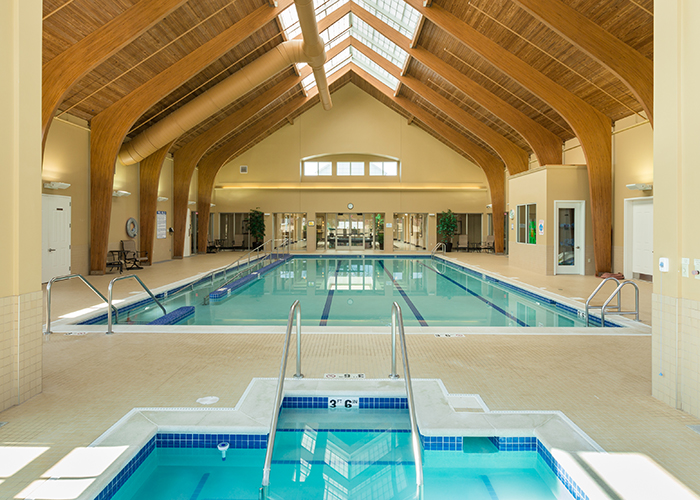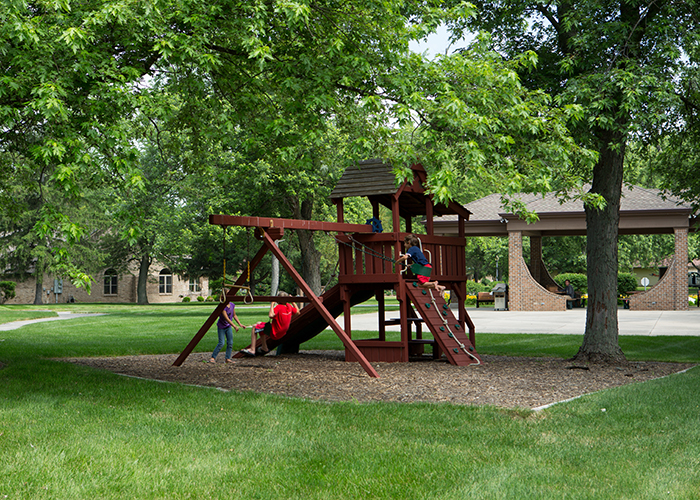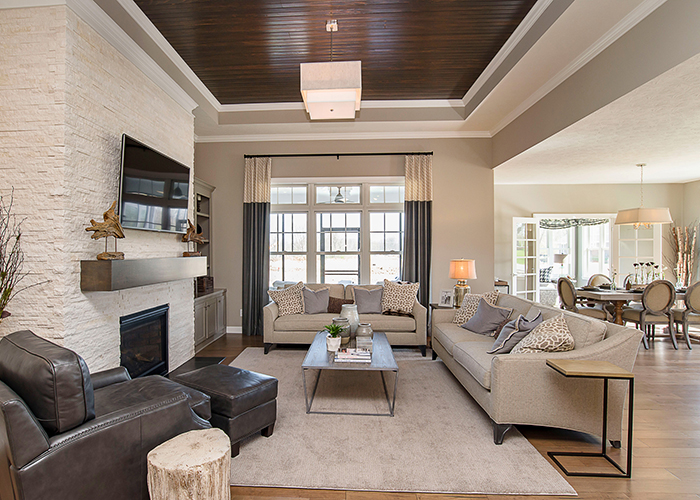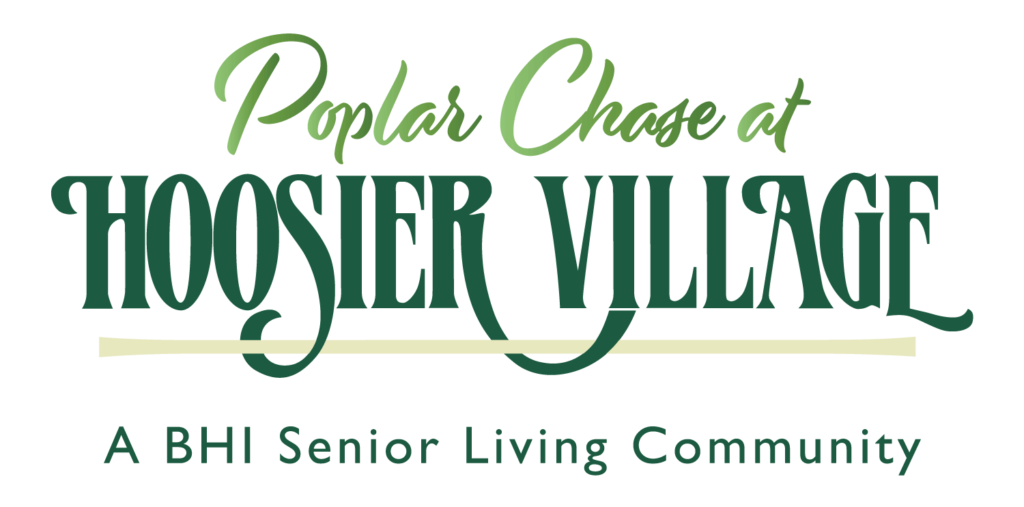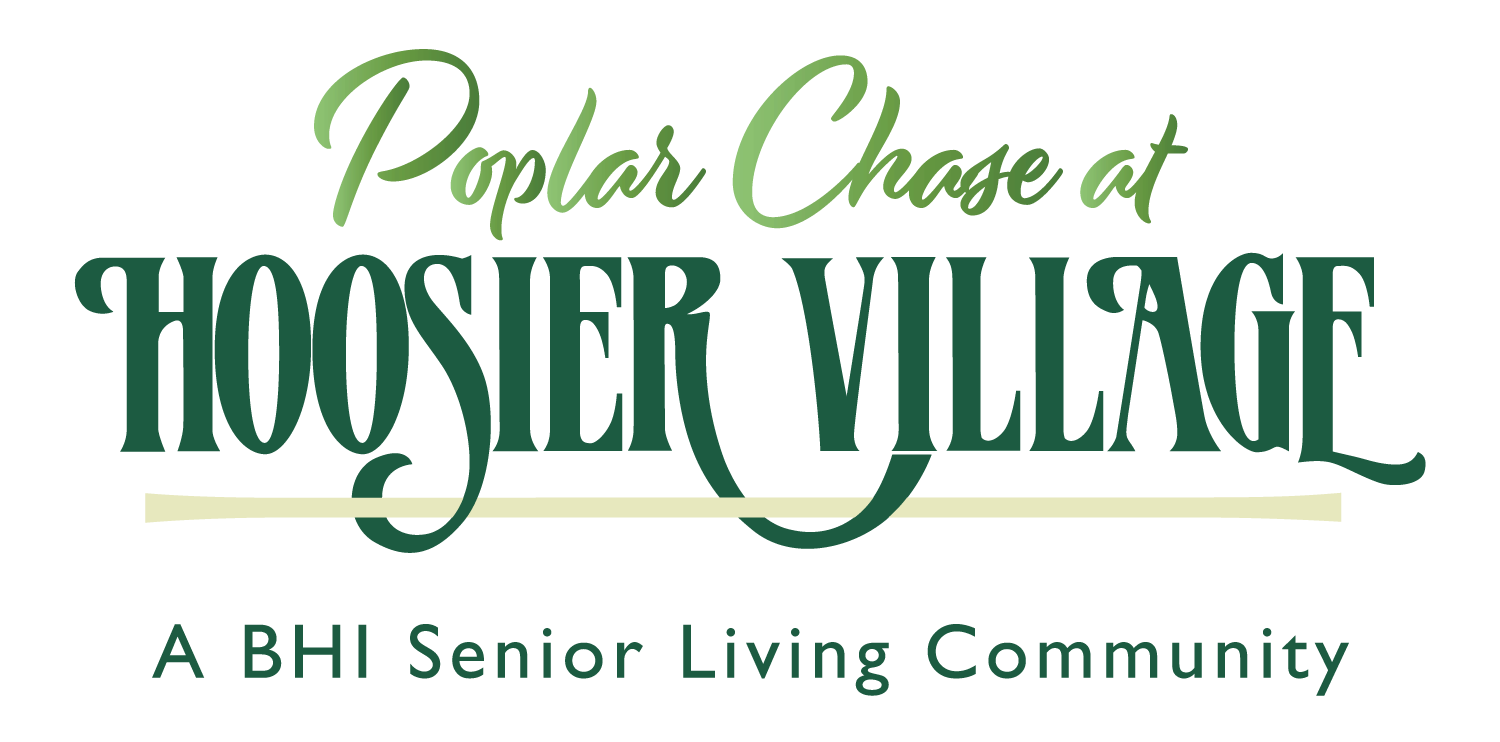 The third and final phase of Poplar Chase is now sold out.  Please sign up for our waiting list!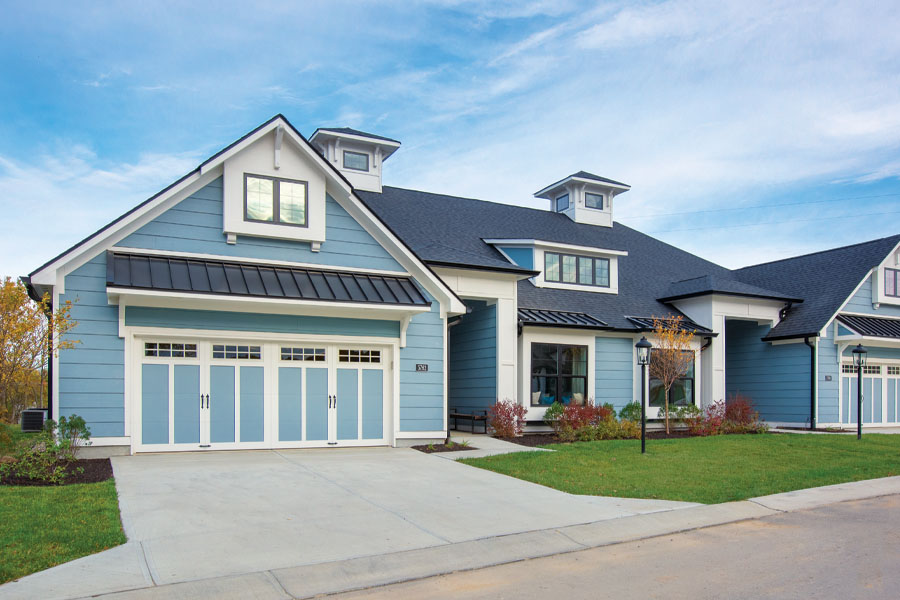 Poplar Chase luxury duplex (front view)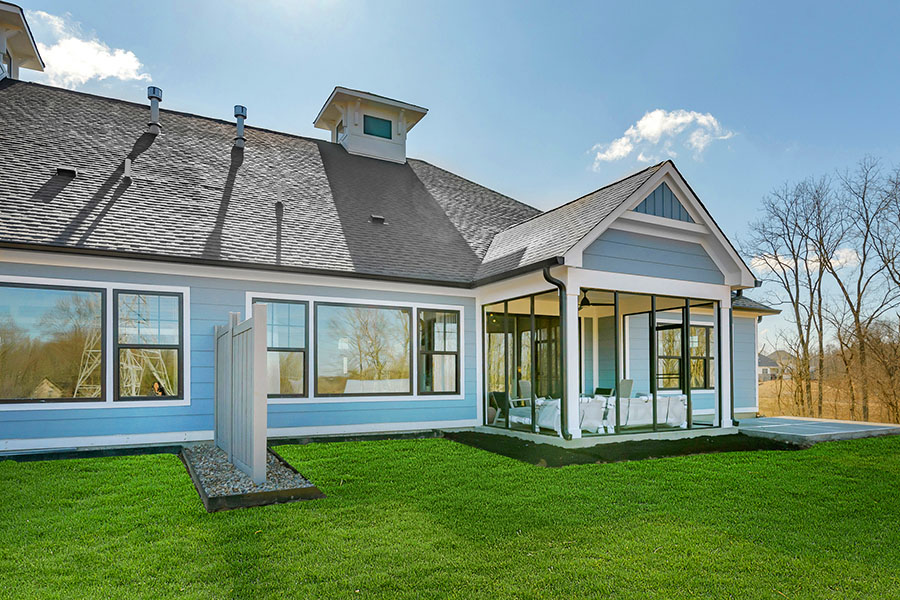 Poplar Chase luxury duplex (back view)
Our newest neighborhood.
Our unrivaled amenities and relaxed lifestyle at Hoosier Village are hard to beat, which has generated quite the waiting list for our existing duplexes. Always eager to accommodate, we're meeting demand by expanding our duplex homes so you can relish maintenance-free living in the best neighborhood in town. Plus, you can enjoy a wide variety of on-campus social-engagements, organized activities, impromptu gatherings, and much more. Come see why your best years may be just around the bend.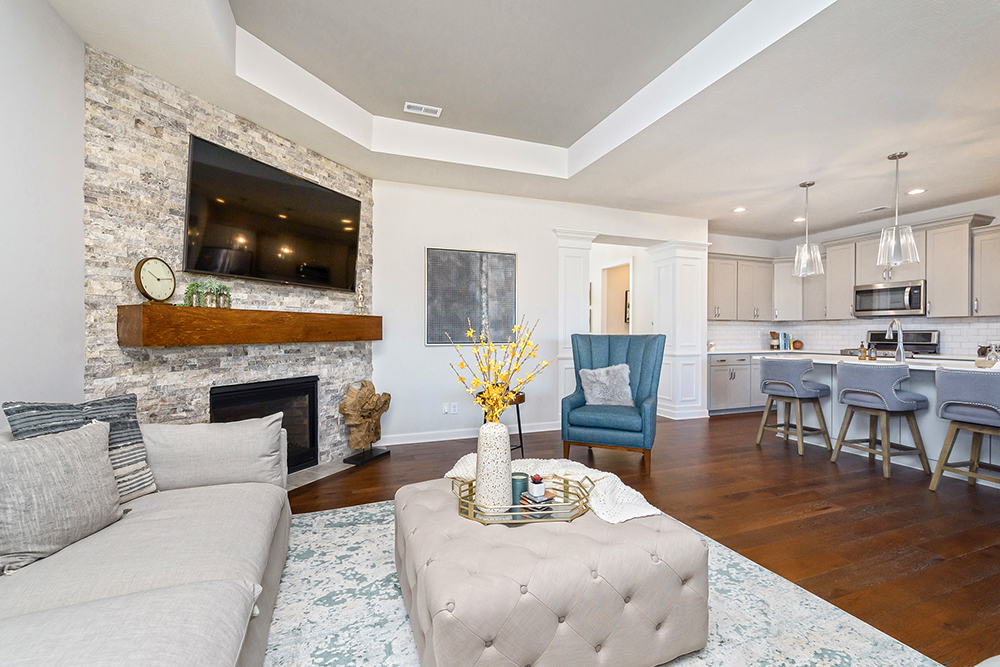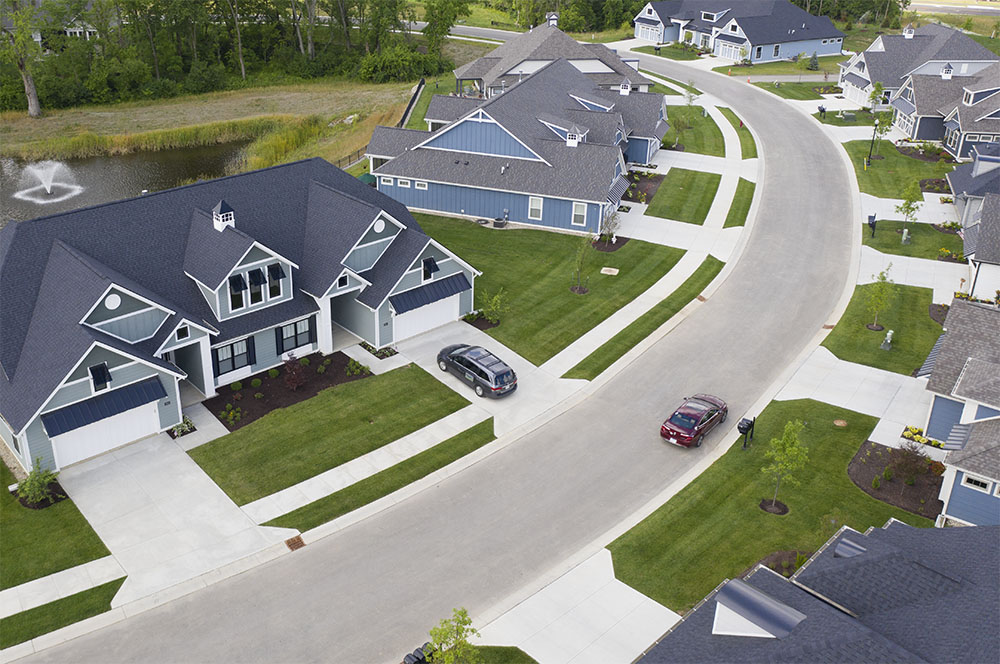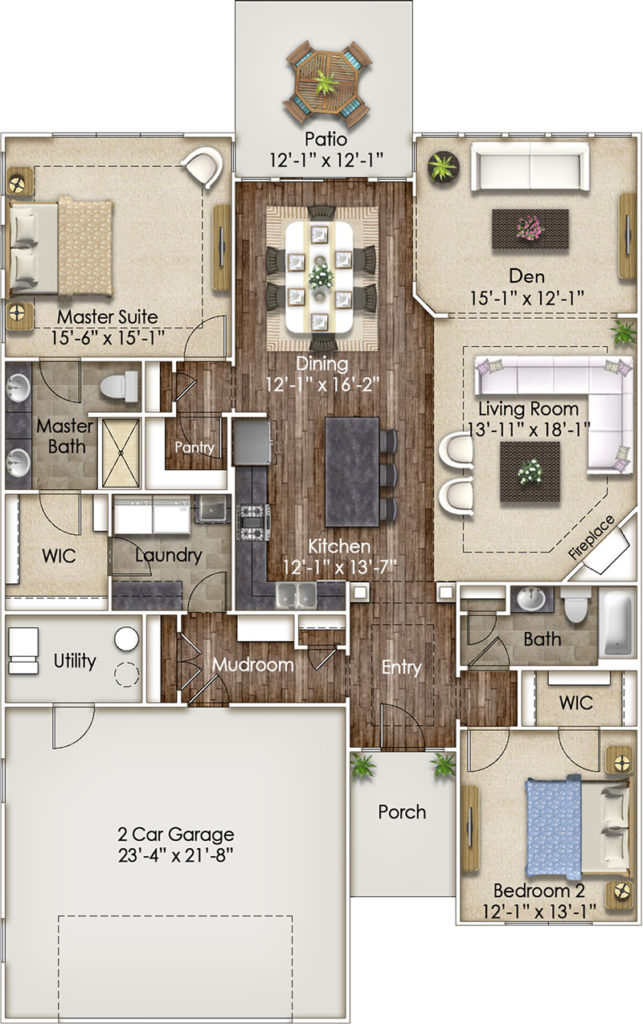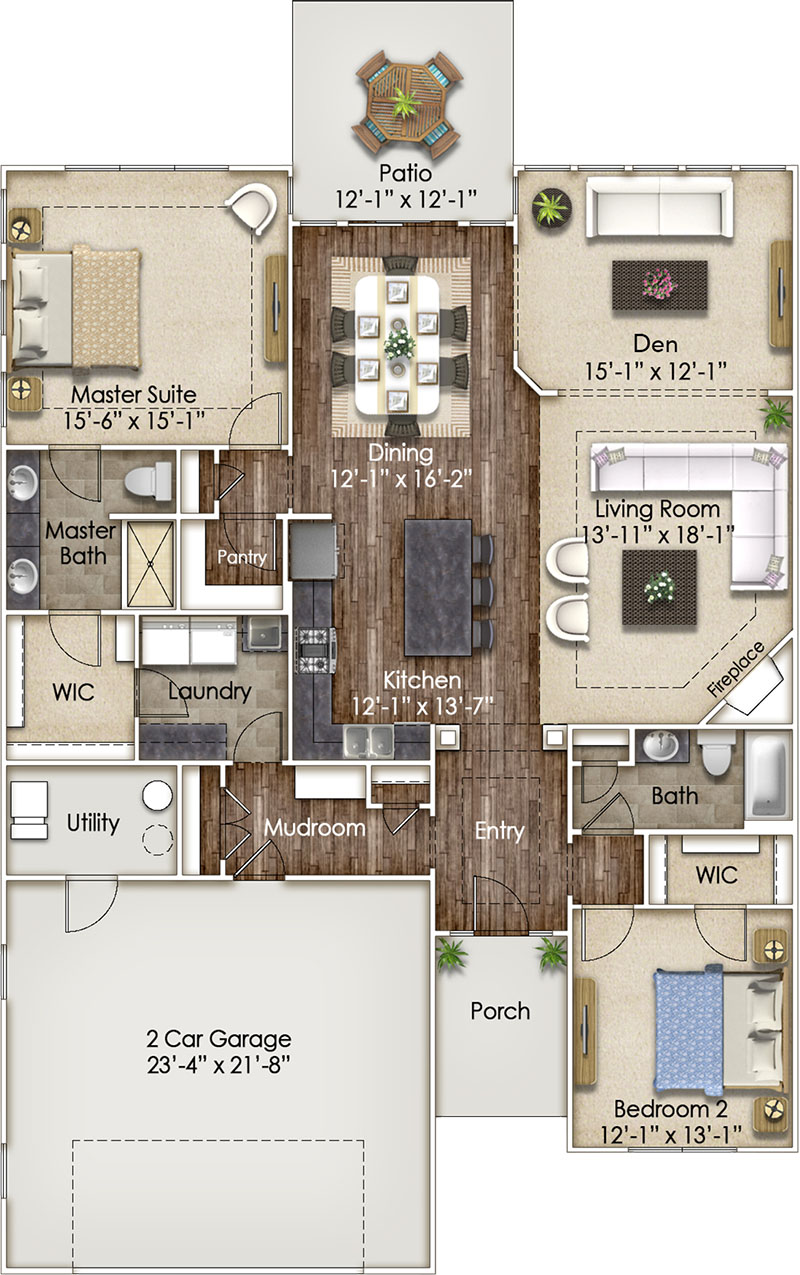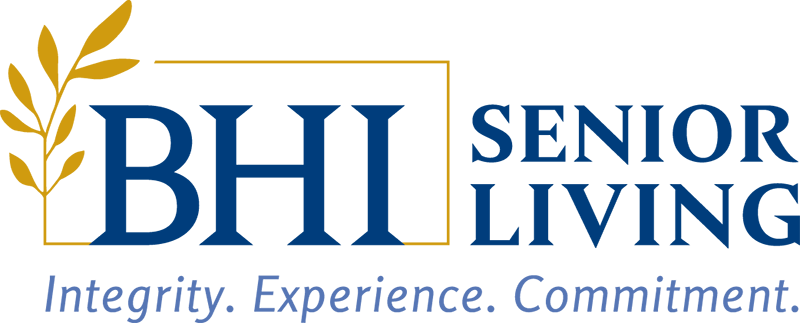 Hoosier Village is owned by a secure and reputable company with national reputation for excellence, BHI Senior Living. BHI's highly experienced management team and committed, long-term staff have helped us to remain financially secure and focused on that mission. Also setting us apart from many senior communities is the financial strength of our Foundation. Established in 1987, the BHI Foundation ensures a wealth of opportunity for residents, staff and the greater community.