Our Community
Our community is designed to maximize the independence of those we serve while offering help with everyday activities when necessary. Because our accredited Continuing Care Retirement Community offers a full continuum of care, residents can also move seamlessly from one level of care to another, based on their needs. This not only removes the stress of planning a more significant move but also ensures financial predictability.
Independent Living
Imagine enjoying the comfort and privacy of your own Deercrest apartment, or a beautiful home in one of our neighborhoods, such as The Oaks at Hoosier Village, without the concerns of yard work, snow removal, or home maintenance. The people who live here can, at a moment's notice, pack their bags, lock their doors, and take off on a trip—never needing to worry about the security risks of leaving an empty house behind.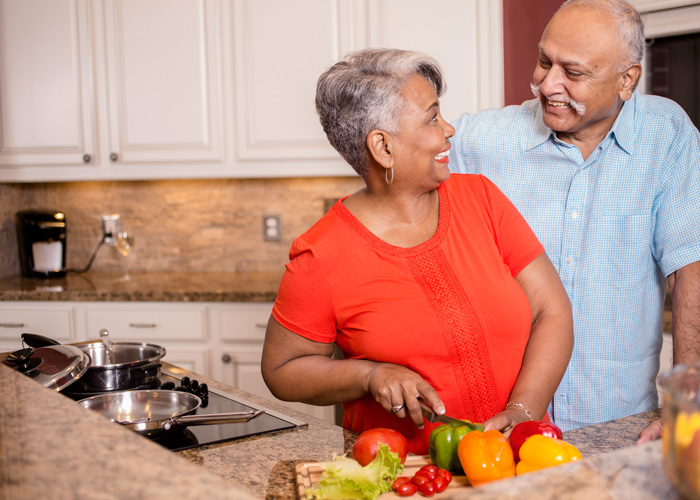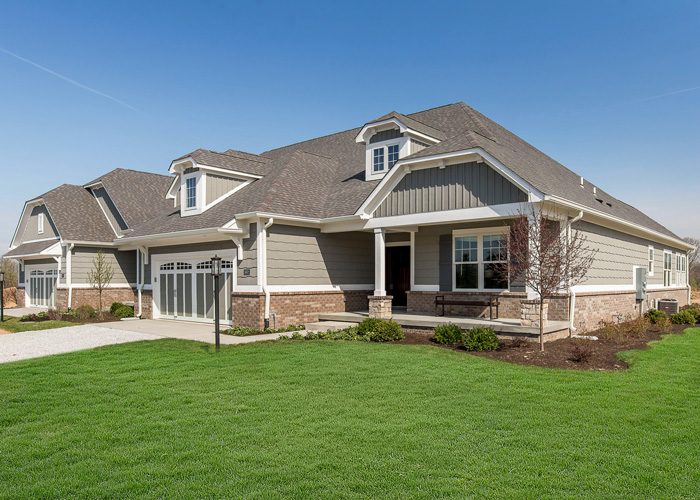 The Oaks
Located on the sprawling Hoosier Village campus, The Oaks at Hoosier Village is our newest distinctive neighborhood of maintenance-free homes. These beautiful duplexes feature luxury finishes and plenty of space to branch out. Residents of The Oaks maintain an active, independent lifestyle while taking advantage of the many amenities and conveniences offered by Hoosier Village.
Woodside Cottages
Those who live in the charming Woodside Cottages enjoy close-knit groups of friends, both on their streets and throughout the entire community. Whether they're settling down for a cozy evening at home, hopping in a golf cart to enjoy Hoosier Village's many amenities, or just meeting at the curb to chat about the recent goings-on, they're always enjoying life to its fullest.
The neighborhood is quiet and neat, with beautifully manicured yards that are maintained by the Hoosier Village staff— residents can forget about chores and focus on more enjoyable pastimes. And that's what life here is really all about.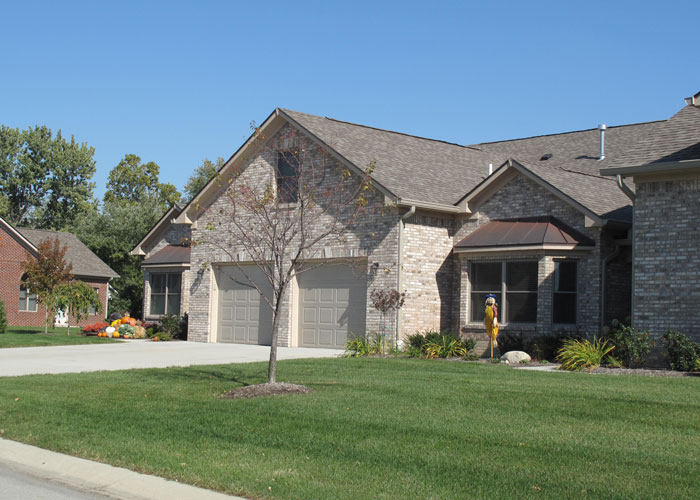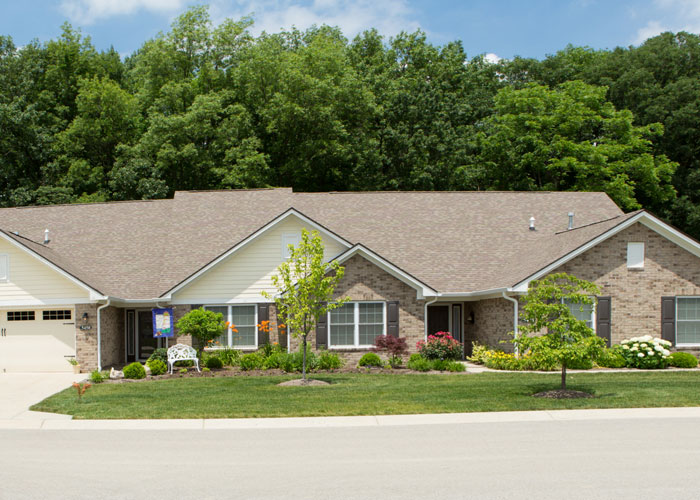 Spindle Tree Cottages
Those who choose the Spindle Tree cottage neighborhood at Hoosier Village enjoy quiet living with beautiful surroundings. Here, residents are surrounded by friendly people and plenty of activity, from the comings and goings of neighbors to the fun and stimulating planned community events. Homes and yards are ideal for entertaining, just kicking back or having little impromptu get-togethers. It's a place where each day is a new opportunity and each neighbor a new friend.
Apartments
Our Deercrest apartments offer an abundance of options with regard to square footage, style, and features. You can choose from spacious, open floor plans in one- and two-bedroom apartments, as well as two-bedroom with den. Each residence includes a full kitchen with granite countertops, under the counter lighting, smooth-top ranges, and stainless appliances. These all first-floor apartments include covered patios as well as custom-designed walk-in showers with built-in seating.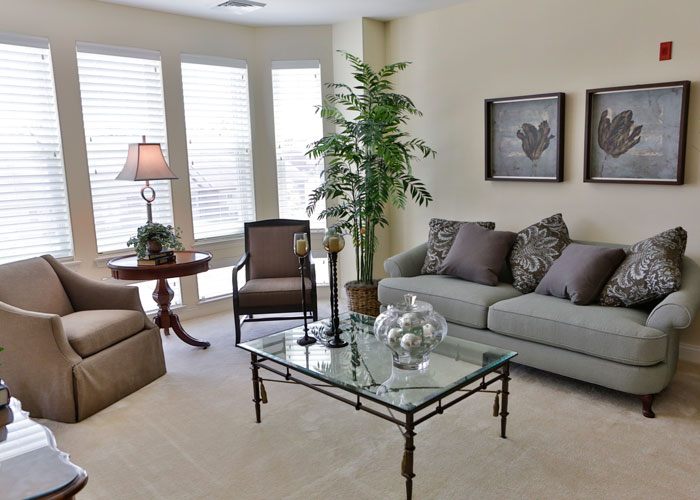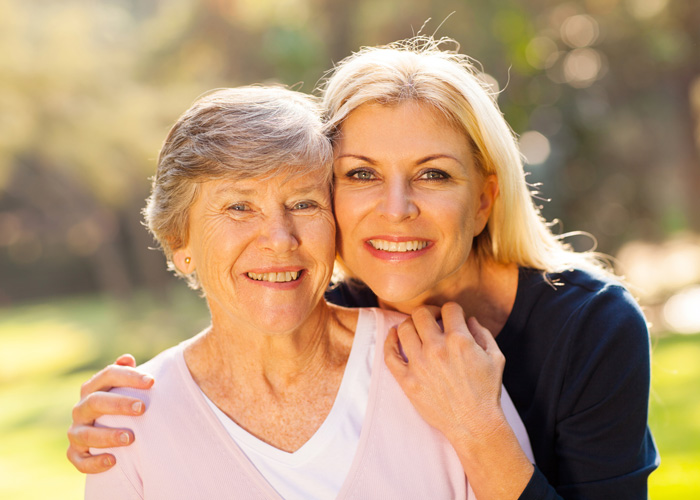 Assisted Living
In The Hawthorn, people can take advantage of added freedom while maintaining a spirited and active lifestyle with more opportunities to pursue their passions and to simply enjoy life to the fullest. Our professional, attentive staff members are available 24 hours a day and every resident has the security of a state-of-the-art wireless emergency call system. The Hawthorn is simply an ideal place to enjoy a beautiful lifestyle as well as greater peace of mind.
Memory Care
In keeping with our mission to provide a comprehensive continuum of care to our residents and the community, Hoosier Village is proud to offer Hickory, a specialized setting designed for residents with Alzheimer's disease and other forms of memory loss.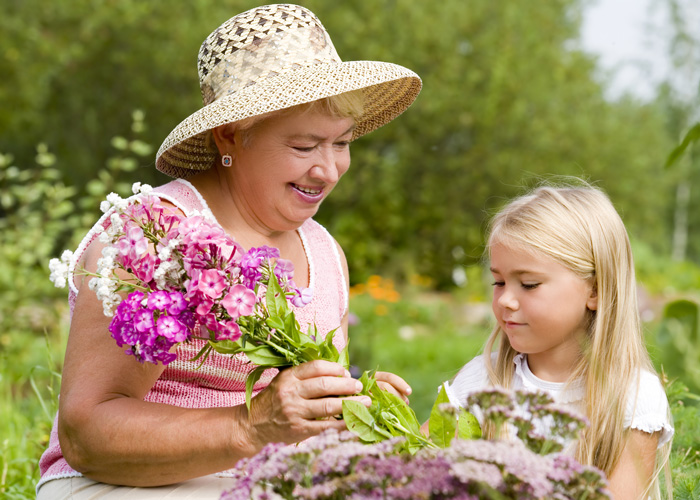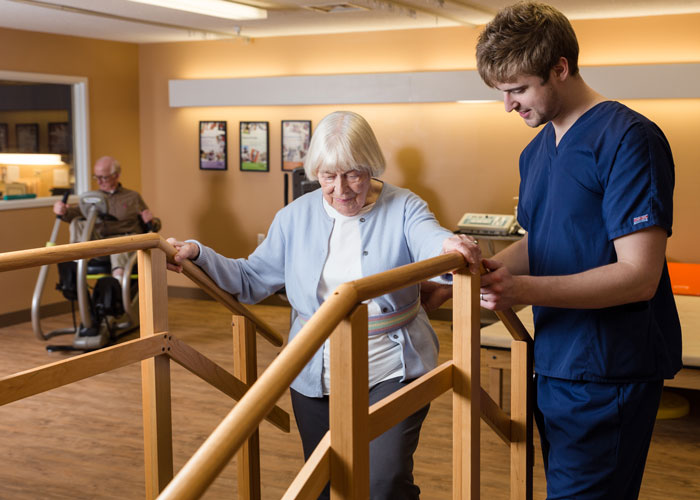 Health & Rehab
Our Medicare-certified Health and Rehabilitation Center plays an important role in the continuum of care at Hoosier Village. Whether for a short-term stay to recover from surgery or an illness or for long-term skilled nursing, residents will receive the finest possible care in a comfortable, residential-style atmosphere.
Residents from both Hoosier Village and from the surrounding community are welcomed at The Health and Rehabilitation Center.
To us, there's nothing more important than offering the absolute highest quality and value to the people who live at Hoosier Village. Regardless of where you choose to live on our beautiful campus, you're guaranteed a host of amenities, and all of the comforts of home without having to maintain one yourself.
Financial Options
Prior to becoming a resident of Hoosier Village, you will have the opportunity to select a residency agreement with the financial plan that best suits your situation and preferences.
Hoosier Village offers two major types of financial plans with their residency agreements: continuing care and monthly rental plans.