Dining at Hoosier Village
The enjoyment of a fine meal shared with friends is a daily experience at Hoosier Village. Creating appealing menu selections is a high priority here, and a Registered Dietician is on hand weekly to offer one-on-one advice to residents with special dietary needs.
Hoosier Village offers two full-service restaurants to satisfy a wide variety of tastes. Our chefs and dining staff work hard every day to create delicious meals and desserts. You can choose fine dining in Roosevelts, with a delectable menu, which rotates frequently, as well as chef's specials. For a more casual experience, you can grab a bite at Green Onion Café or Starbucks® Lounge for a more relaxed atmosphere. Either way, you'll enjoy a tasty, nutritious, fresh-prepared meal.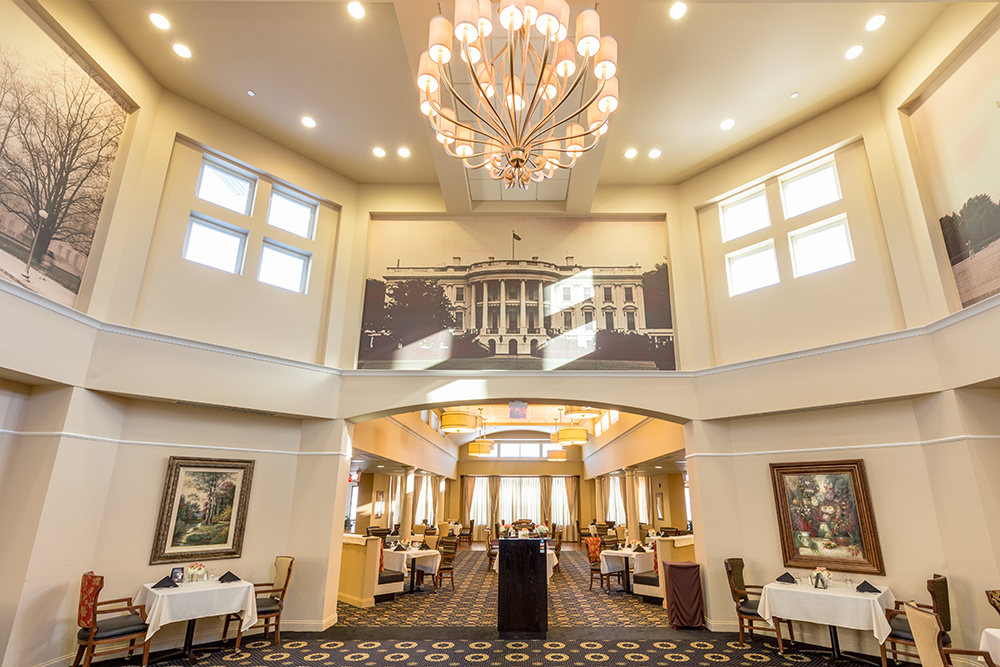 Entrance to Roosevelts Dining Room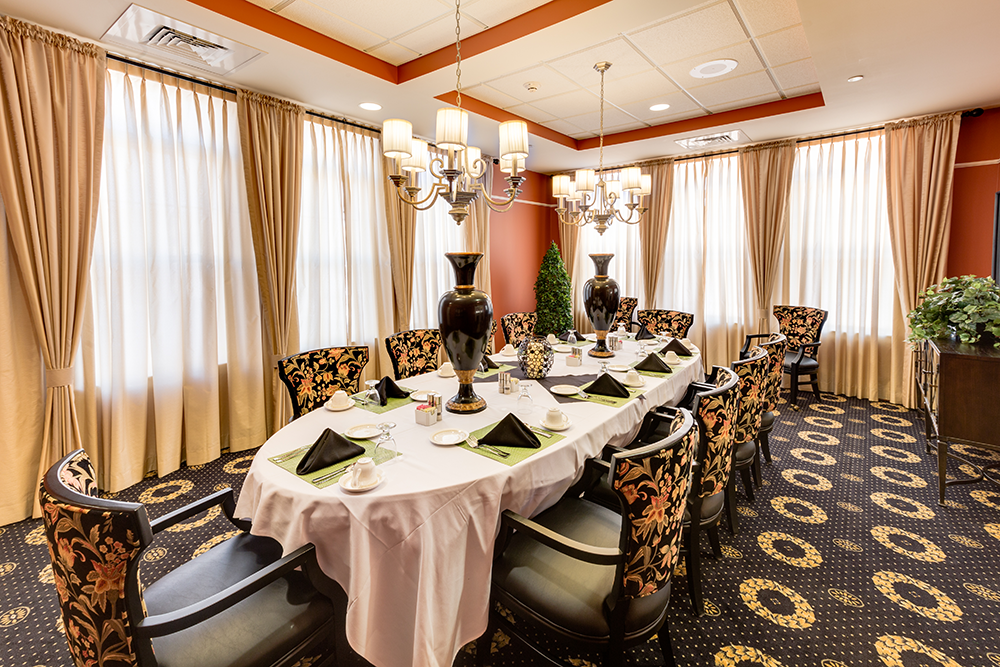 Roosevelts Fine Dining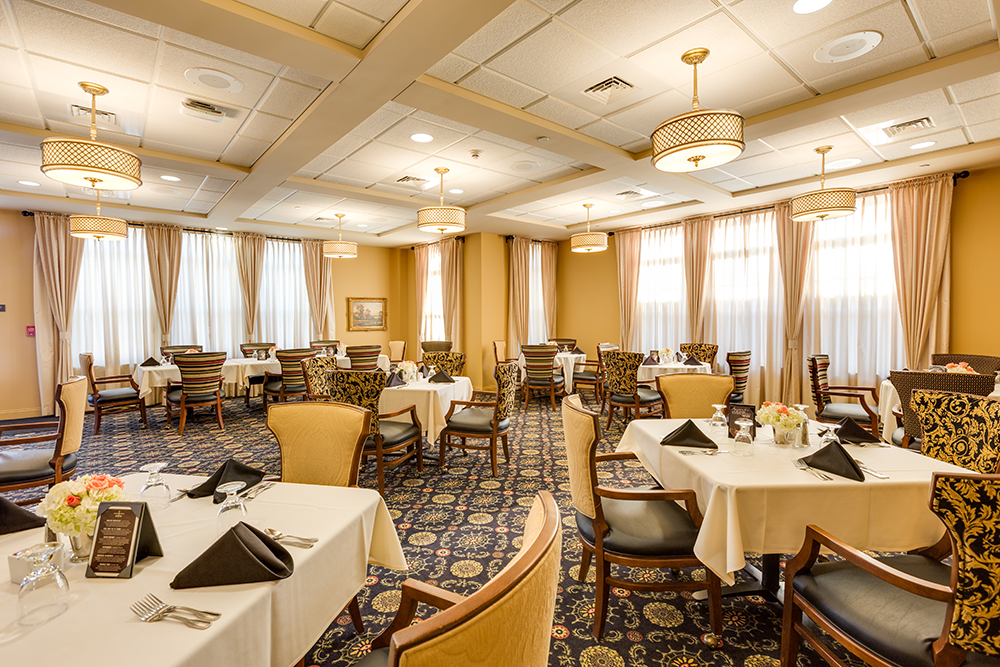 Roosevelts Dining Room
Lighter Fare at the Green Onion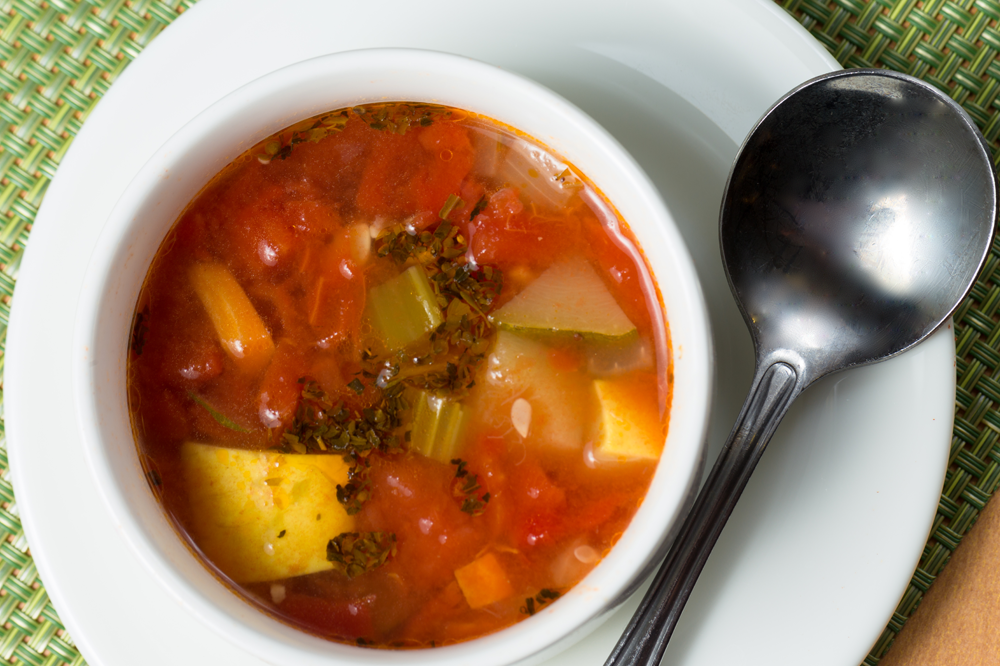 Soups Made Fresh Daily
Of course, if you prefer to flex your own culinary muscles, each of the residences we offer comes with a full kitchen, outfitted with everything you need to help you bring your creations to life.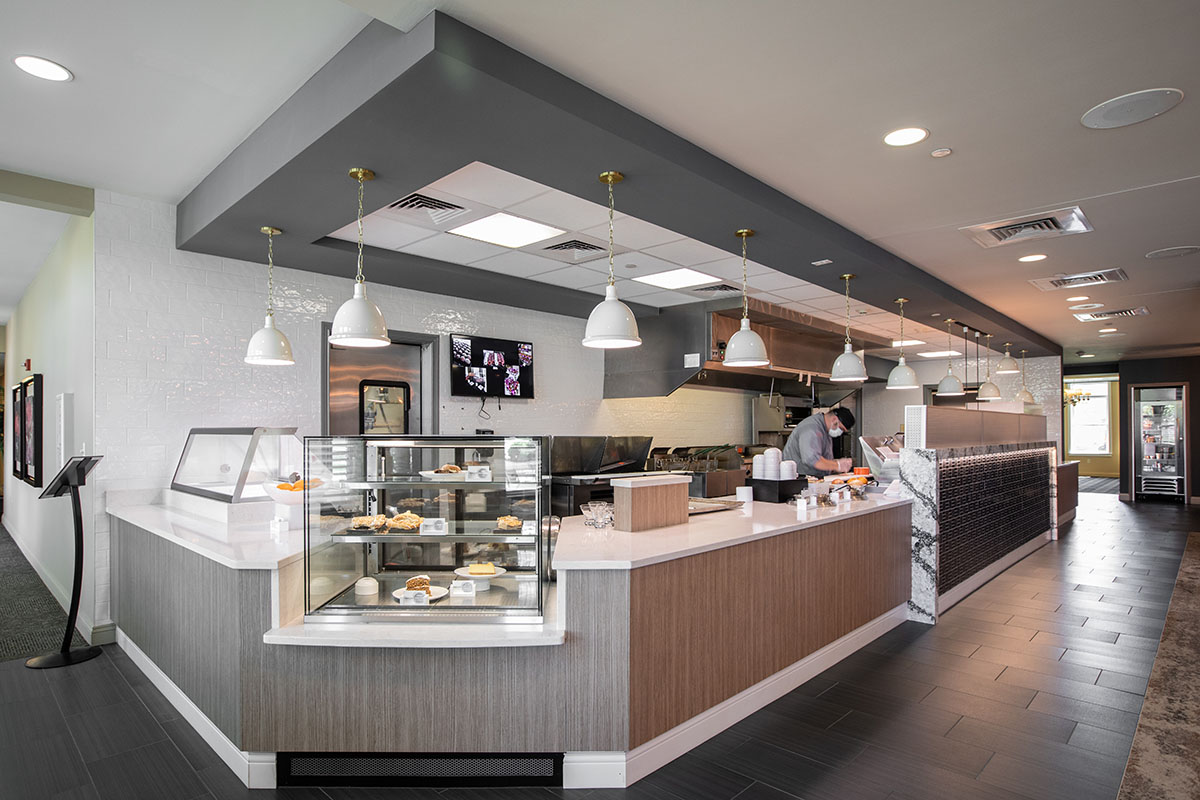 Green Onion Café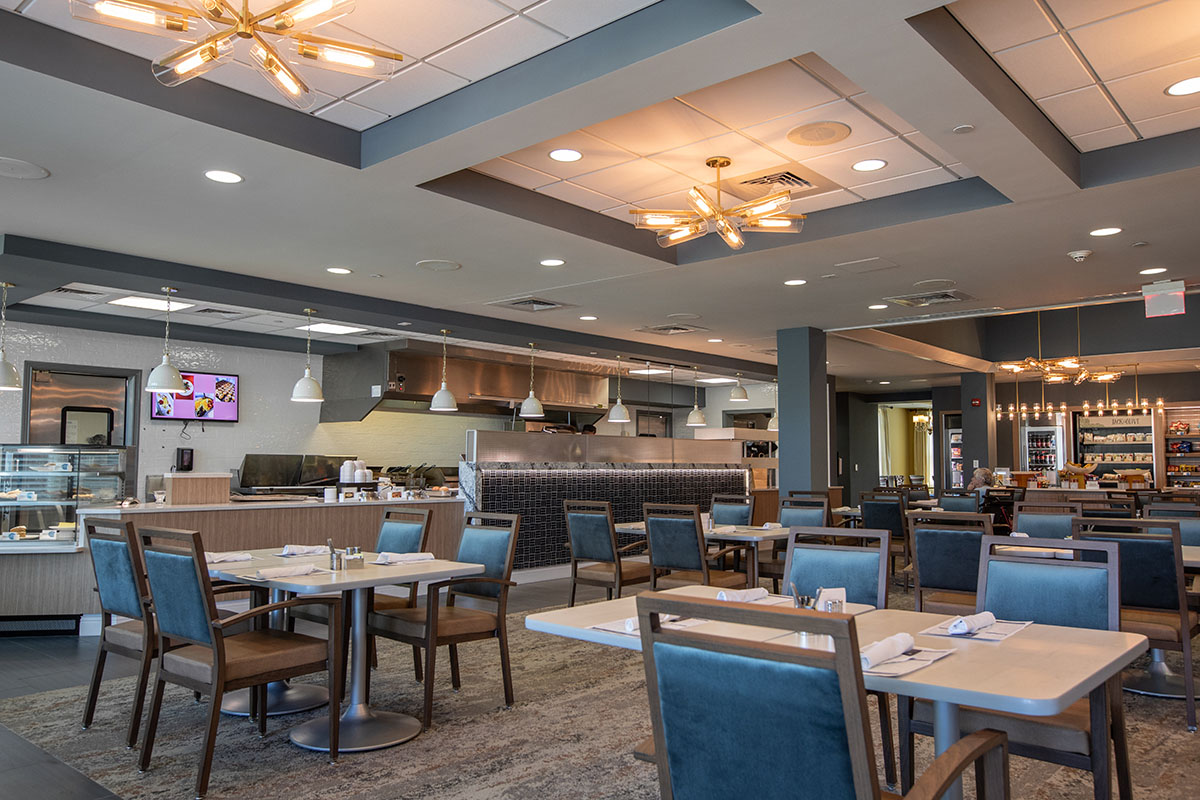 Green Onion Café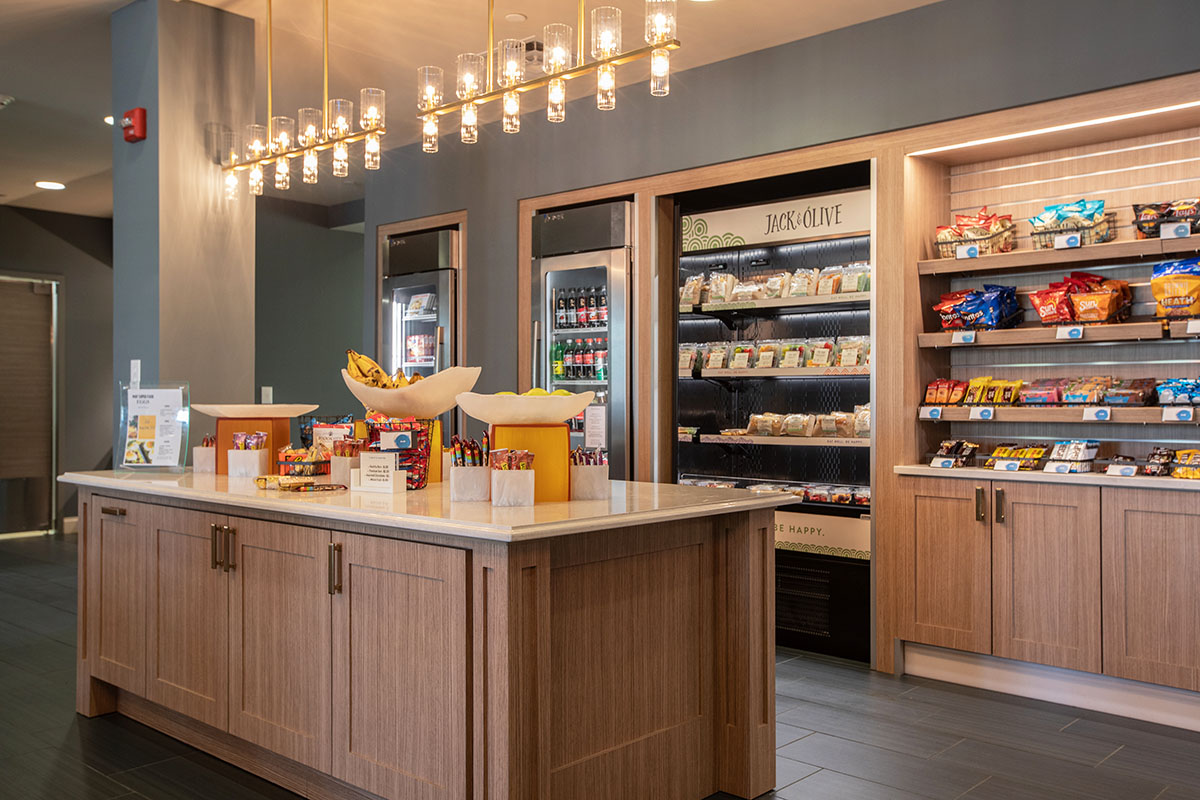 Green Onion Café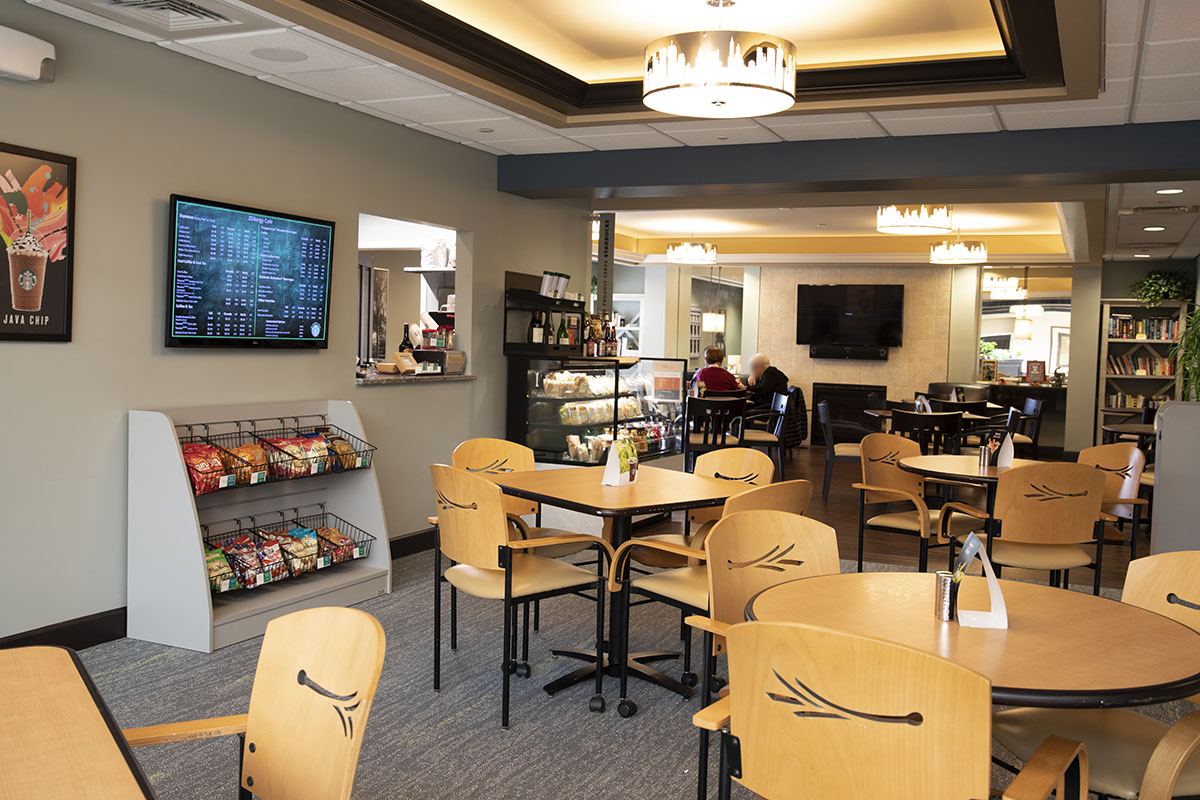 Starbucks® Lounge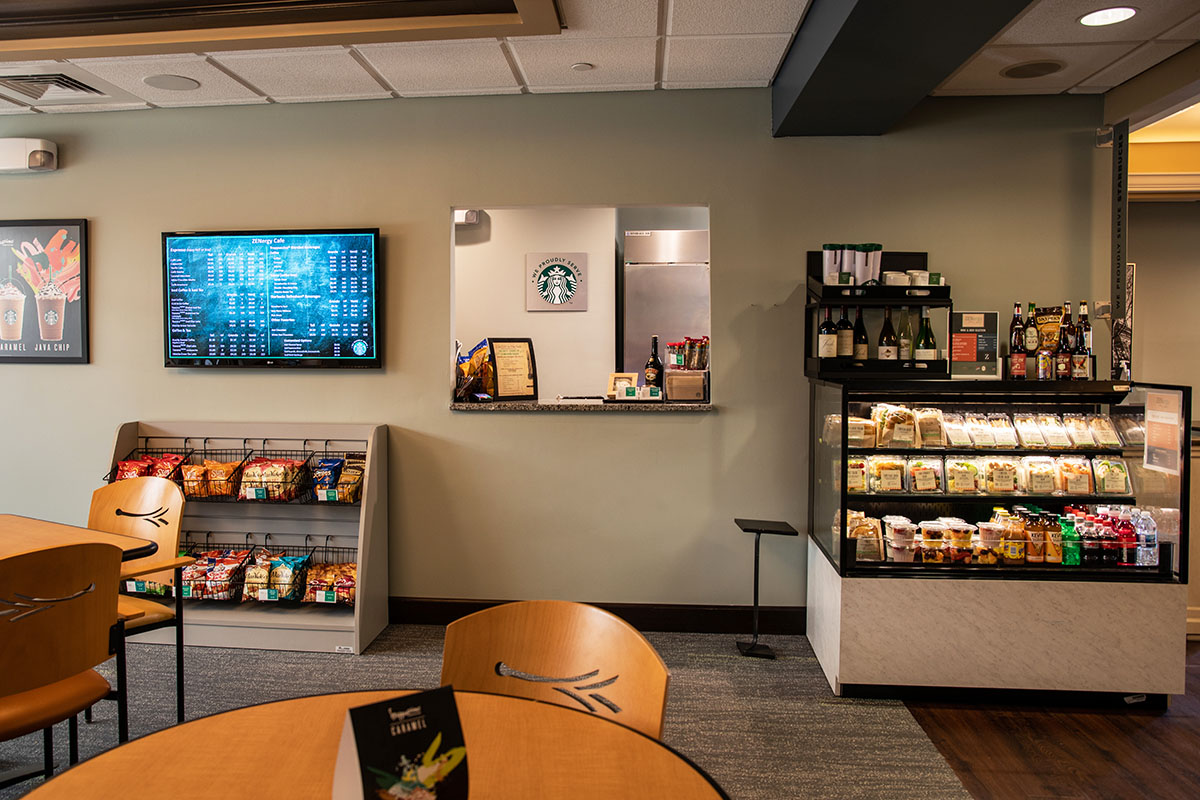 Starbucks® Lounge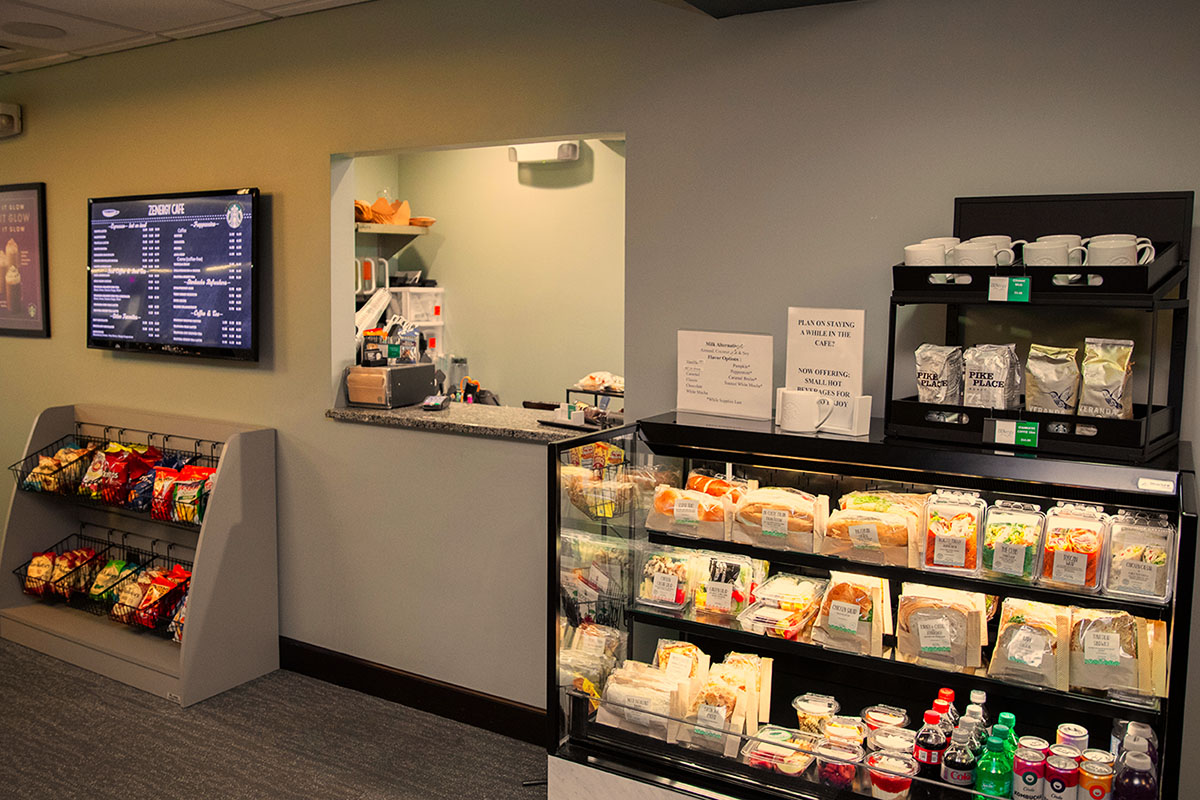 Starbucks® Lounge
Chef Specials at Roosevelts Dining Room