Independent Assisted Living
Providing the Very Best in Daily Support
All of our supportive care services—those included in both our Assisted Living and Memory Support programs—are specifically designed to maximize the independence of those we serve, while offering help with everyday activities.
Each of our trusted, well-trained staff members approaches every resident with warmth and the utmost respect for the unique needs of the individual. Our Assisted Living neighborhood, located in The Hawthorn, and our Memory Support neighborhood in Hickory Hall offer their own set of amenities and comforts to residents along with nearby dining rooms. And, there are members of our caring staff available round-the-clock in both.
Our newest licensed residential apartments: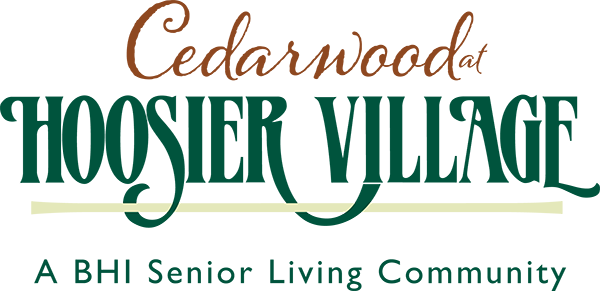 In mid-September 2019, we broke ground on this exciting $20 million addition to our campus. The Cedarwood will offer beautiful Assisted Living apartments and enable Hoosier Village to continue serving our residents with the utmost quality they have come to expect in our neighborhoods.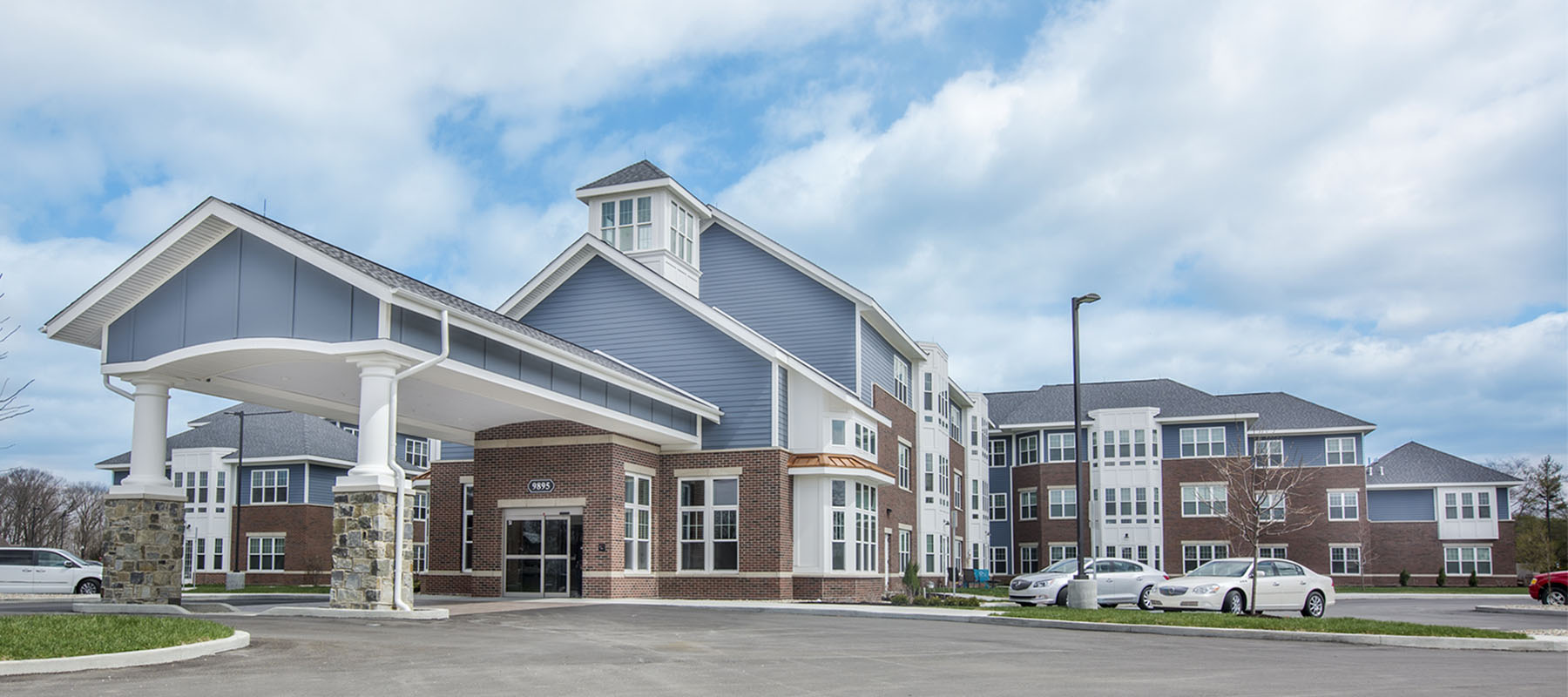 Cedarwood, the Newest Assisted Living Residential Apartments at Hoosier Village
The care, amenities, and relaxed lifestyle at Hoosier Village are unmatched in the Indianapolis area, and we're meeting demand by expanding our assisted living apartments.
We invite you to make your reservations beginning this May so you can kick off 2021 enjoying maintenance-free living in one of the finest communities in town. Take advantage of a wide variety of on-campus social engagements, organized activities, impromptu gatherings, and much more at Cedarwood.
We invite you to see what all the excitement is about.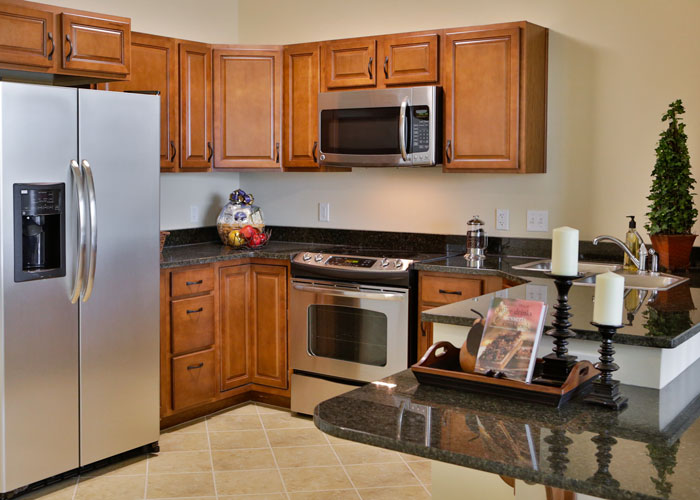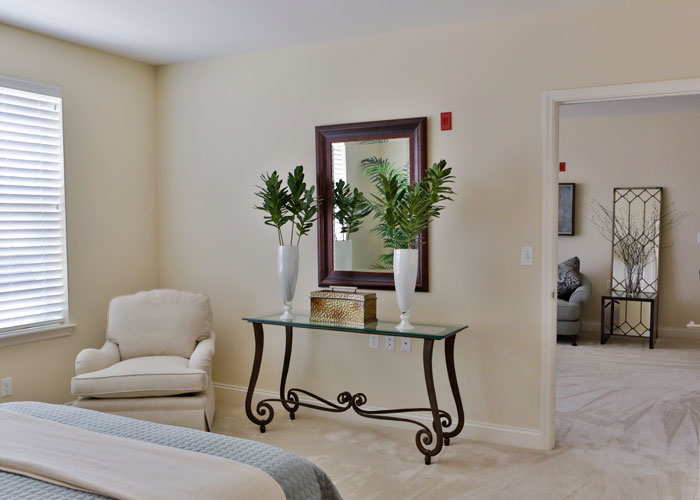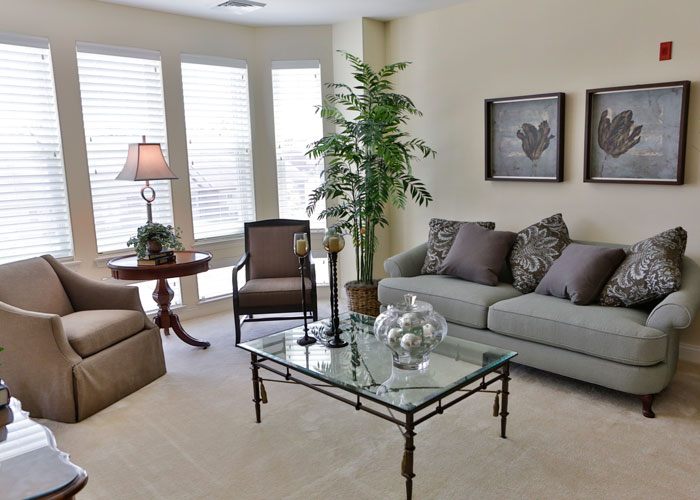 Hawthorn Apartments
There are many different residence designs from which to choose. The Hawthorn Floor Plans shown here are just a sampling.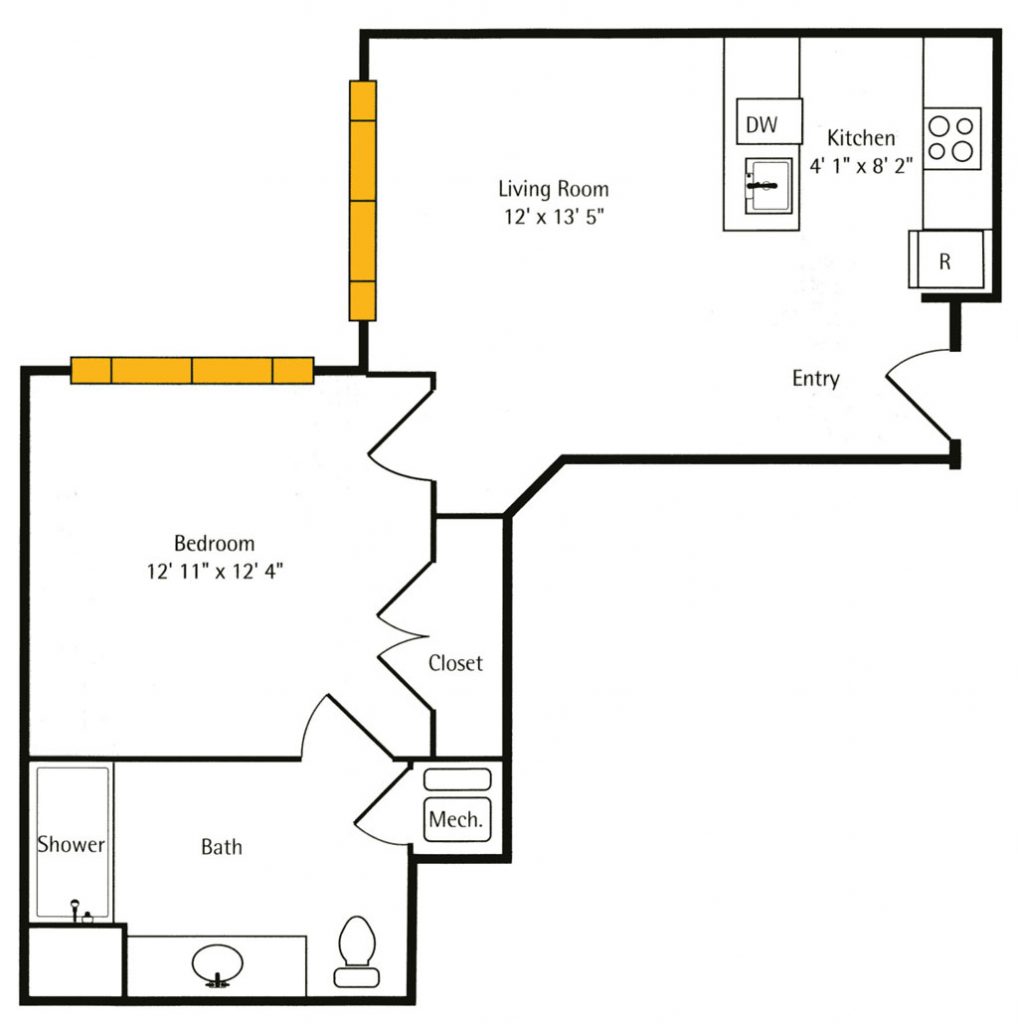 Hawthorn Studio Apartment
The Sage
588 Square Feet
Kitchen includes range, full-size refrigerator, dishwasher, garbage disposal, and microwave
Faux wood window blinds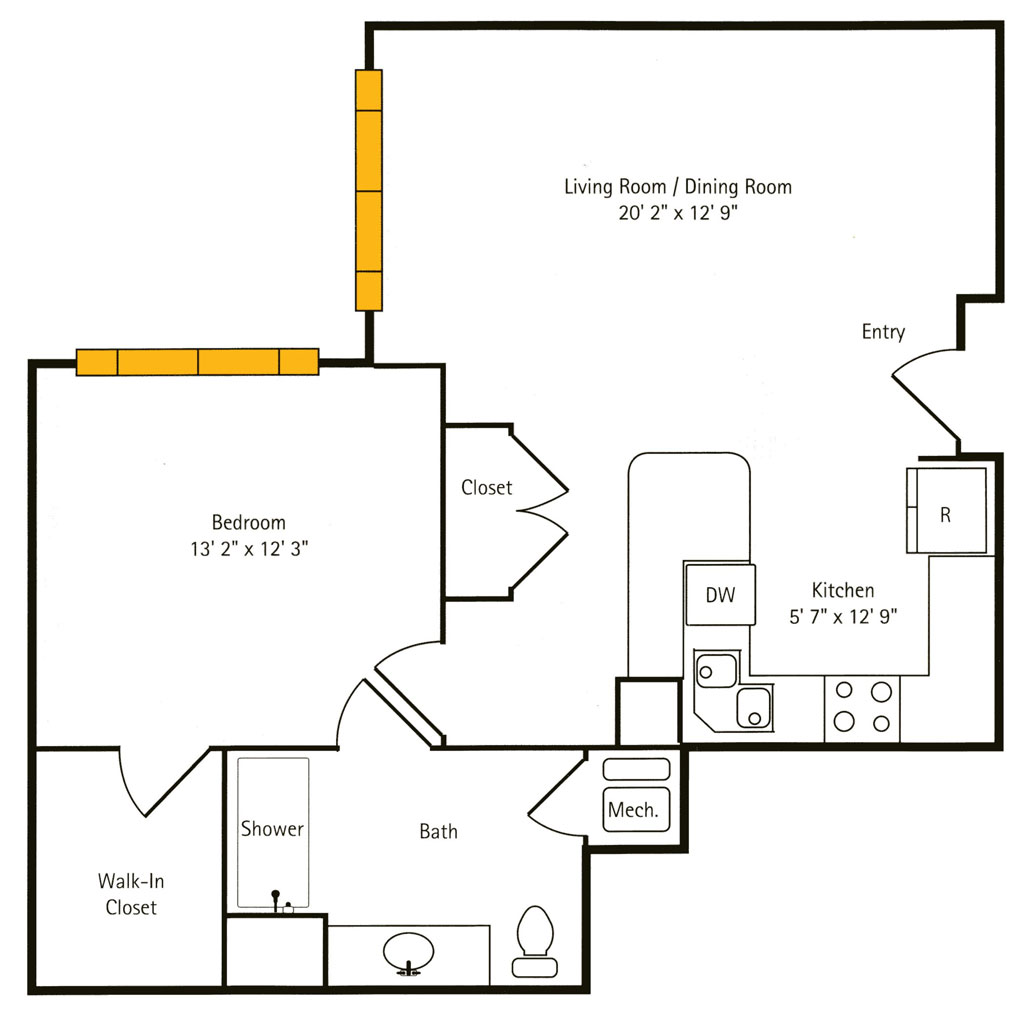 Hawthorn 1 Bedroom Apartment
The Tarragon
792 Square Feet
Kitchen includes range, full-size refrigerator, dishwasher, garbage disposal, and microwave
Faux wood window blinds
Spacious walk-in closet off the bedroom
Large living/dining area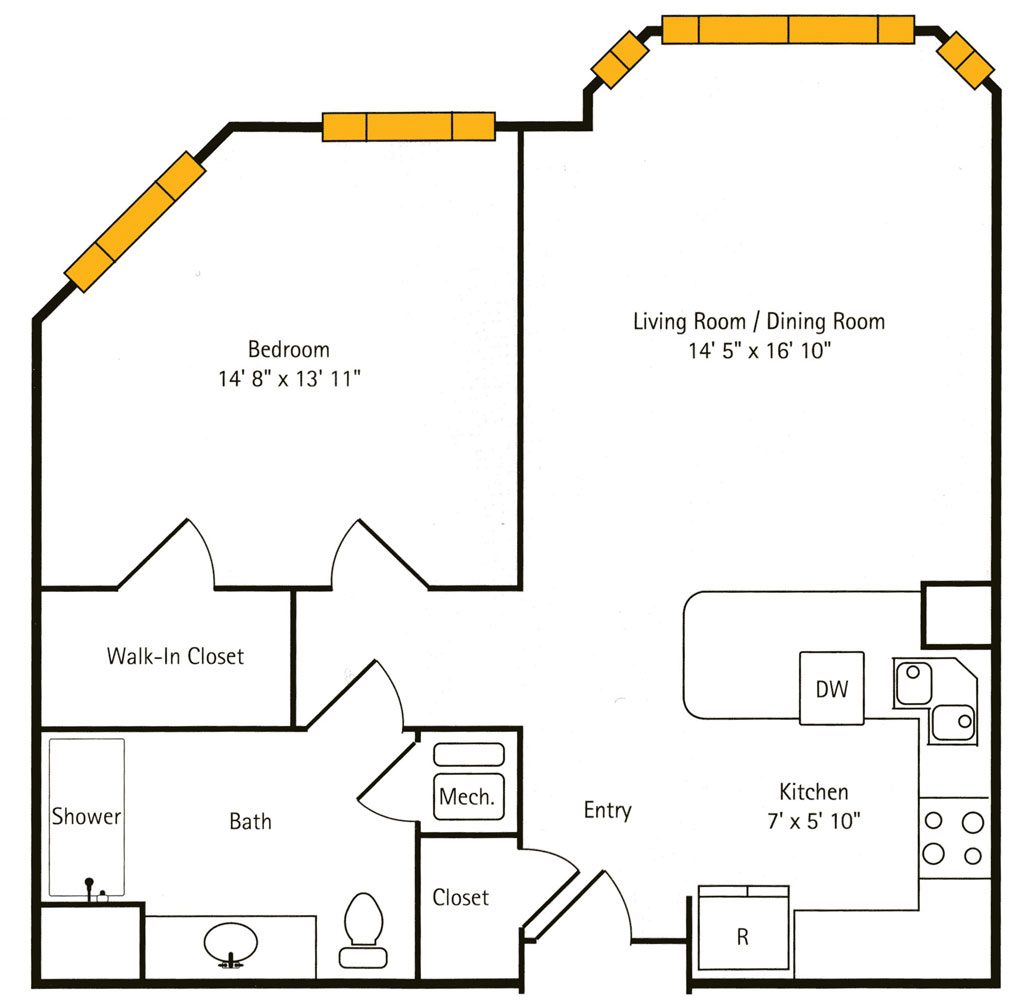 Hawthorn 1 Bedroom Apartment
The Caraway
812 Square Feet
Kitchen includes range, full-size refrigerator, dish washer, garbage disposal, and microwave
Faux wood window blinds
Spacious walk-in closet off the bedroom
Lovely bay window providing additional natural lighting in the living/dining area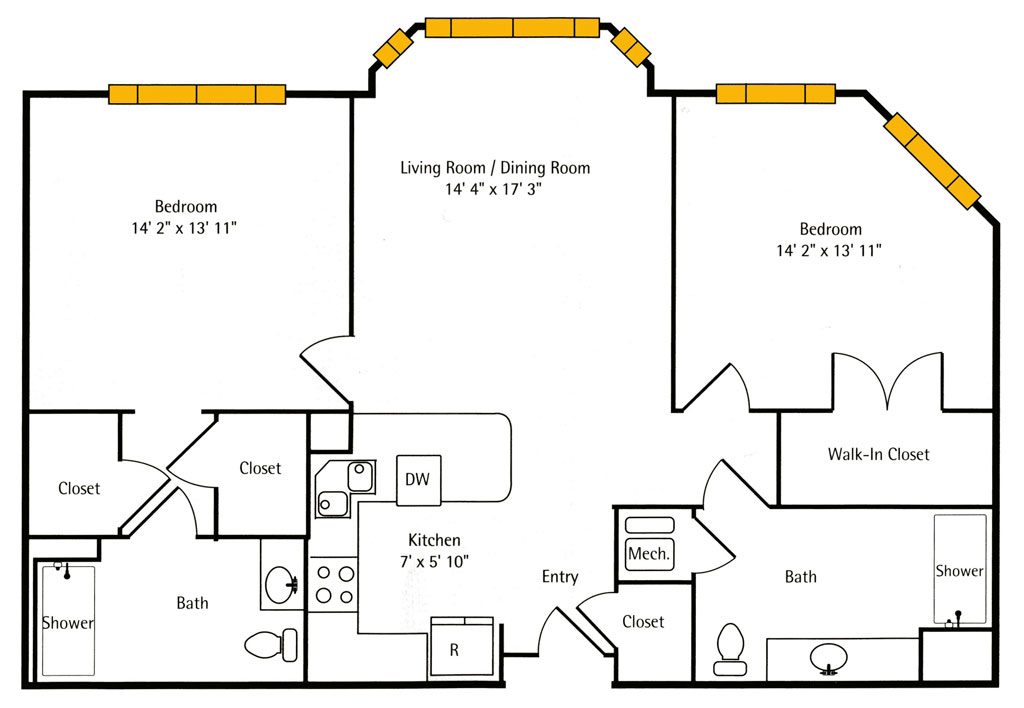 Hawthorn 2 Bedroom Apartment
The Peppercorn
1184 Square Feet
Two full baths
Kitchen includes range, full-size refrigerator, dishwasher, garbage disposal, and microwave
Faux wood window blinds
Spacious walk-in closet off the bedroom
An abundance of closet space
Lovely bay window providing additional natural lighting in the living/dining area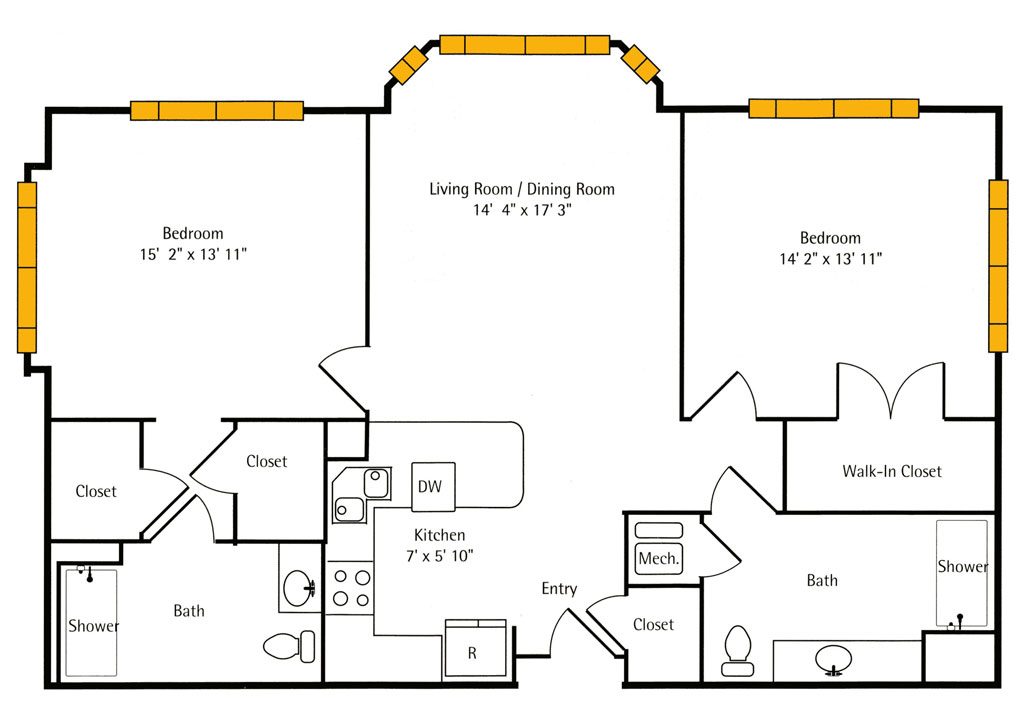 Hawthorn 2 Bedroom Apartment
The Coriander
1203 Square Feet
Two full baths
Kitchen includes range, full-size refrigerator, dish washer, garbage disposal, and microwave
Faux wood window blinds
Spacious walk-in closet off bedroom
An abundance of closet space
Lovely bay window providing additional natural lighting in the living/dining area
Some of the services available in Assisted Living include:
•  Medication management and administration
•  Minor treatments or other nursing services
•  Assistance with bathing and shampooing
•  Assistance with ted hose, or any type of compression stockings
•  Extra daily housekeeping services such as making beds and personal laundry
•  Reminder services and mobility assistance to and from meals and activities
•  Continuing Care Plans & Rental Agreements available