Dr. Marwan Mustaklem Receives Board Certification from American Board of Post-Acute and Long-Term Care Medicine
ZIONSVILLE, IN – July 19, 2023 – Hoosier Village, a BHI Senior Living Community, is proud to announce that its Medical Director, Dr. Marwan Mustaklem has earned the esteemed Certified Medical Director (CMD) credential from the American Board of Post-Acute and Long-Term Care Medicine (ABPLM).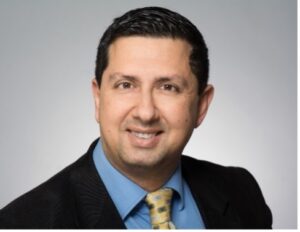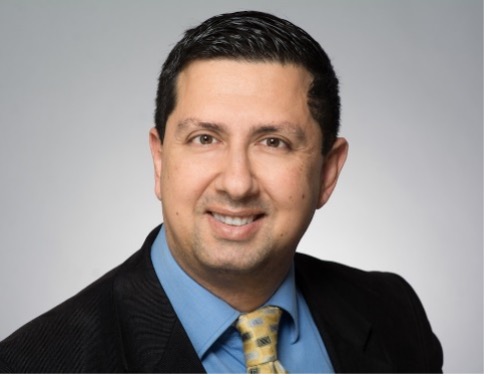 The CMD credential is a highly respected recognition demonstrating mastery of the professional competencies required in medical direction in post-acute and long-term care. By earning this notable credential, Dr. Mustaklem has further distinguished himself as an exceptional leader within our healthcare team, showcasing his unwavering commitment to continuous professional growth, and to providing our residents with the highest standard of care.
"I am thrilled to congratulate Dr. Mustaklem on this remarkable achievement," said Mindy Kantz, Executive Director of Hoosier Village. "His commitment to the highest standard of care and dedication to his professional growth are truly exceptional. His achievement reinforces his role as an indispensable asset to our team."
In the state of Indiana, only 75 physicians hold this prestigious credential, making this accomplishment even more noteworthy. This achievement marks a significant milestone not just for Dr. Mustaklem, but for Hoosier Village as a whole, demonstrating our commitment to bringing the highest level of expertise and care to our community.
We congratulate Dr. Mustaklem on his commendable achievement and look forward to his continued leadership and contribution to our team and residents at Hoosier Village.
Dr. Marwan Mustaklem is a Board-Certified Internist (Internal Medicine) focusing on Geriatrics, healthy aging, and wellness.

Dr. Mustaklem attended medical school at Damascus University in Syria, after which he completed his Internal Medicine Residency training at Brown University – Rhode Island in 2003. He and his wife relocated to Indiana in 2007.
Through this practice, he has been able to focus on other areas of interest, such as Cardio-Metabolic Syndrome, Anti-Aging, and Longevity, to produce healthy outcomes for the orthopedic aspect and create better overall health outcomes and improve health status in all patients.

Dr. Mustaklem has been a Medical Director for Long Term Care facilities in Indiana since 2016.
He is certified Medical Director through The Society of Post-Acute and Long-Term Care Medicine / American Medial Directors Association.

His professional interests include educating patients about healthy lifestyles and disease prevention through Evidence-Based Medicine. His medical passions are Geriatrics and Healthy aging. His objectives are practicing Precision Medicine, Comprehensive Patient Care, and helping patients feel great, inside, and out.  

He is a fellow of the American College of Physicians (FACP), a fellow of Hospital Medicine (FHM), and an active member as well as Certified Provider (IFM-CP) of the Institute of Functional Medicine (IFM).

He is married and is a proud Dad to three children. His hobbies include Pickleball, Tennis, fishing, and traveling.
Hoosier Village is a non-profit life plan community founded in 1952. A life plan community offers quality senior housing, freedom from the responsibilities of home maintenance, and the security of an on-site continuum of care.
Hoosier Village is a stunning 300-acre neighborhood near the quaint town of Zionsville, just moments away from the heart of Indianapolis. In addition to an exhilarating, maintenance-free lifestyle, we provide greater personal security and peace of mind with a fully accredited continuum of health care available. Hoosier Village, quite simply, offers a beautiful lifestyle in a beautiful place.
BHI Senior Living
The seed of BHI Senior Living was planted in 1904, when Edward and Sarah Crawford donated 185 acres of land in Boone County, Indiana, to the American Baptist churches. With additional funding from American Baptist churches, their gift became The Crawford Baptist Industrial School — a non-profit orphanage and industrial school that opened in 1905.
In 1952, a new era began for the organization with the opening of our first Life Plan Retirement Community, Hoosier Village in Indianapolis. With Hoosier Village, Indiana seniors were introduced to a new approach to retirement living — one that places the needs of residents as our highest priority.
Today, BHI Senior Living has seven Life Plan Communities and two Active Adult Communities in the Midwest. Hoosier Village, The Towne House, Prairie Landing, Four Seasons, Wesley Manor, Athens Crossing, and The Barrington of Carmel are located throughout Indiana, Clark Retirement in Michigan, and Maple Knoll Communities in Ohio. Each community provides high-quality, maintenance-free residences; a full continuum of healthcare services, including assisted living, memory care, skilled nursing, and rehabilitation services; and a fulfilling lifestyle for active seniors.